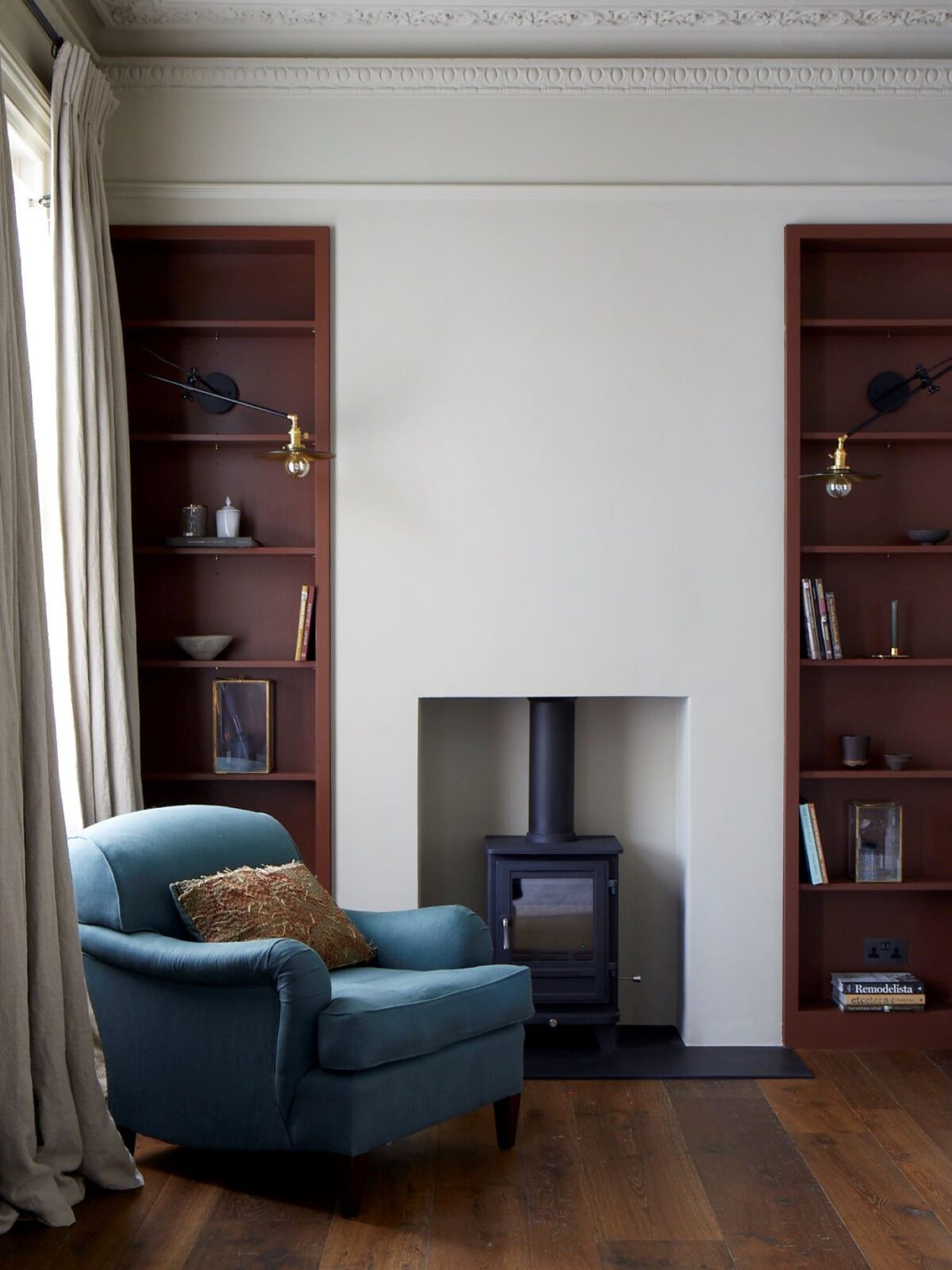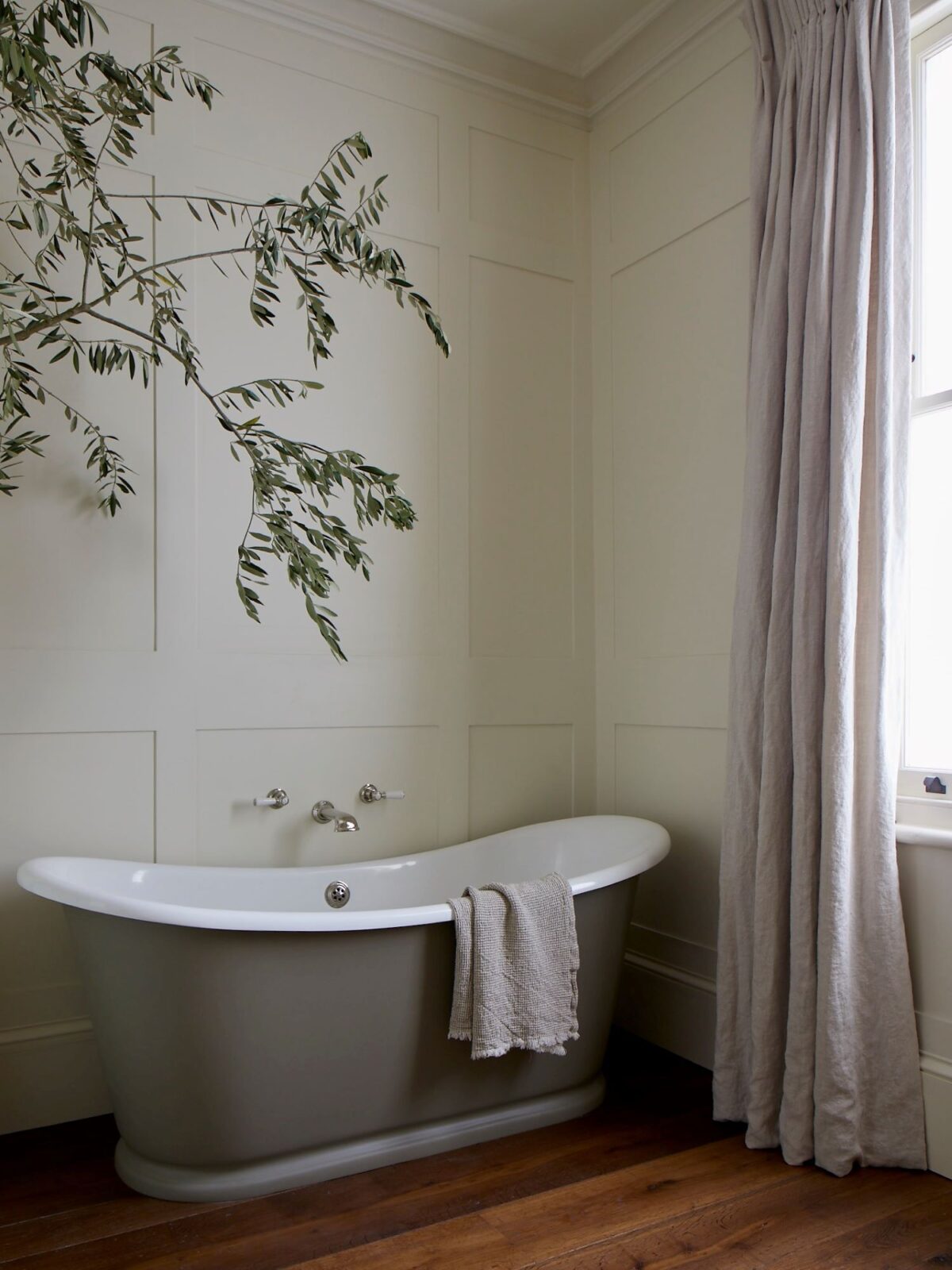 Landmark Tatton in reclaimed look and mixed-width plank - as specified by Emma Milne Interiors.
If you've ever pored over glossy images of smart, newly done-up interiors, you have no doubt spotted spaces with what appear to be vintage, warm and slightly worn timber floors running throughout them, and you may have wondered how the folks who inhabit these environs managed to inherit such a genuine, old wood, flooring surface. The truth is, there is every chance that what you are admiring is not what it appears, not antique at all. Quite likely that floor is actually a clever creation known as a reclaimed wood look floor. But is it old, you ask, or is it new? Given the name, it's no wonder that you might be scratching your head.
For decades, there has been an active trade in seeking out and procuring timbers from old, often derelict structures. Floorboards, not to mention beams, millwork, etc. have been "reclaimed," (hence the name) from old mills and factories to schools, churches, and country homes. Enterprises dedicated entirely to collecting and offering these materials for sale, including floorboards, have done good business over the years offering reclaimed floorboards. When one speaks of reclaimed floorboards, this is what they are referring to.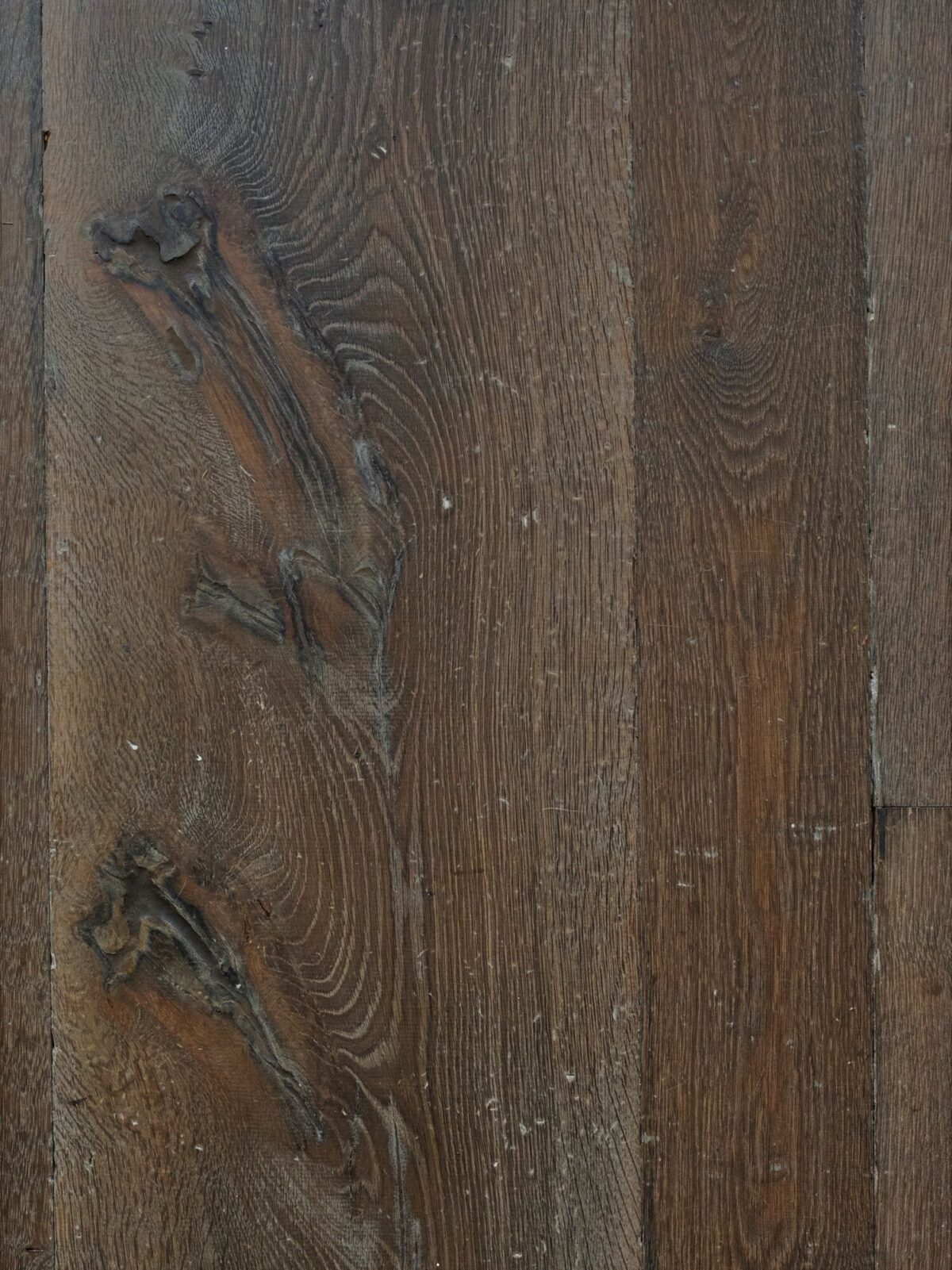 Landmark Scotney in reclaimed look and mixed-width plank - as seen in our EAST showroom.
What is a reclaimed wood look floor?
Reclaimed look timber flooring – the article that we are talking about here, on the other hand, is something else entirely. Put simply, a reclaimed look floor is, a new wood floor designed to look like an old wood floor. It is not made from old or "reclaimed" timber. It is just as new as any other new wood floor but has the look of something aged, distressed, and patinated, as though it has seen service for decades if not centuries. This is achieved by clever, near-secret techniques in the milling process involving tumbling, hand-scraping, and other sorts of wizardry.
And reclaimed look flooring, being newly manufactured, will possess all the many advantages of modern, engineered timber, including the fact that it will be entirely compatible for use with underfloor heating. Additionally, it is available in any quantity you need, in all the colours and finishes you expect (whereas genuine reclaimed will always, necessarily, be limited in quantity and variety).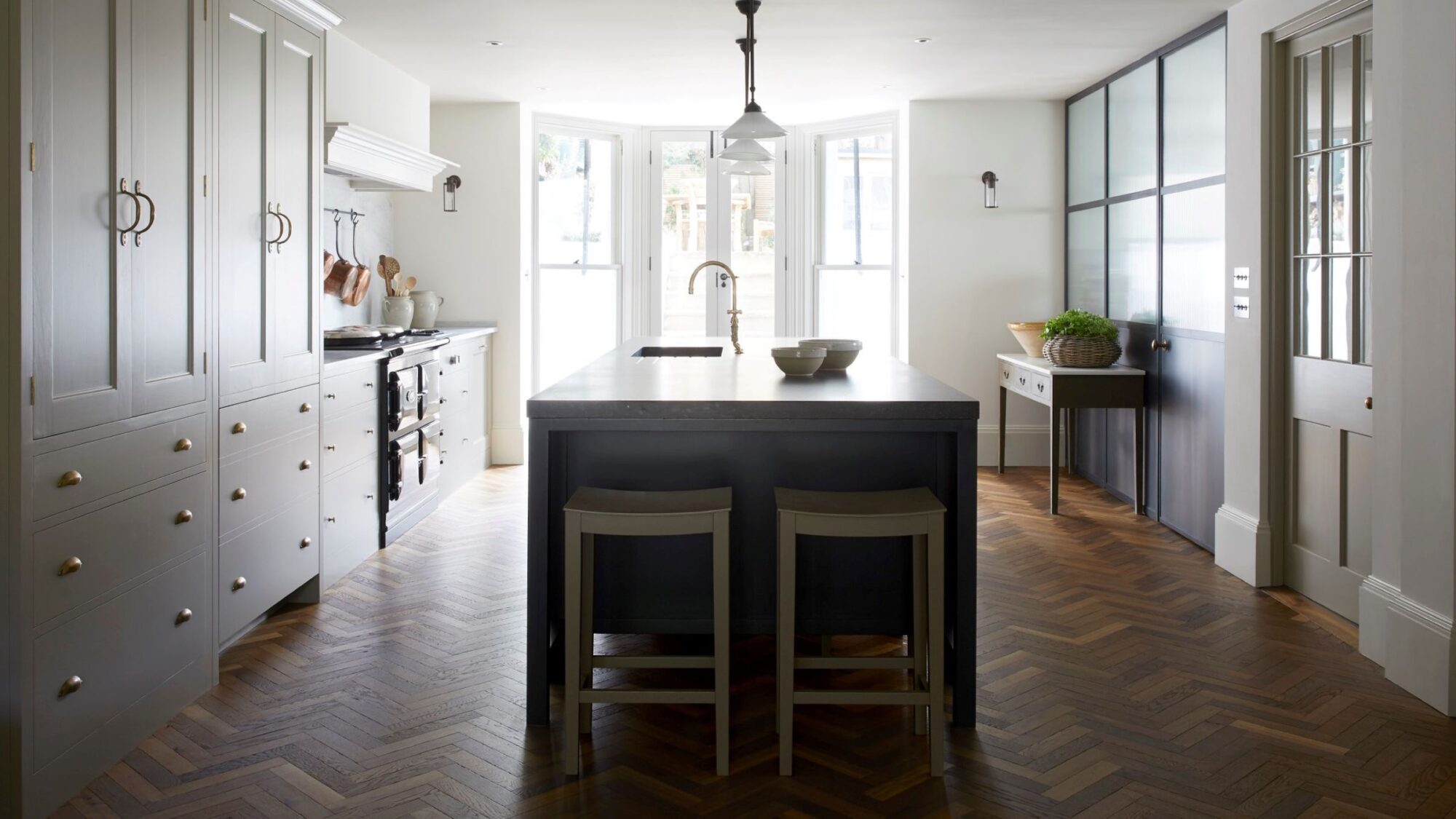 Landmark Tatton in herringbone pattern - as specified by Emma Milne Interiors.
A new floor that looks old
Why would you want a new floor that looks old you ask? Reclaimed look floors give the impression that they have always been there. They look great in period properties, as they give the impression that they are an original or vintage feature that has been lovingly retained. They blend in, adding to the overall sense of age. Reclaimed look floors sit well in modern, contemporary properties, as they add texture in spaces that can sometimes find themselves dominated by smooth finishes. More crucially, they add contrast, suggesting that the designer has purposely juxtaposed something old and unique for sheer drama and effect.
Most of our floors at Solid Floor have the option of having them distressed to give an authentic reclaimed look. It is available in plank format and parquet (herringbone and chevron). Our panels are manufactured in reclaimed-look as standard. In planks, combining a reclaimed look with a selection of mixed widths makes a particularly effective vintage look. In our Landmark range, Dalton, Tatton, and Dyrham are popular choices, not to mention Knole, Scotney, and Compton. In our Strata range, Dale and Palisades make a great reclaimed look, as well as Glen.