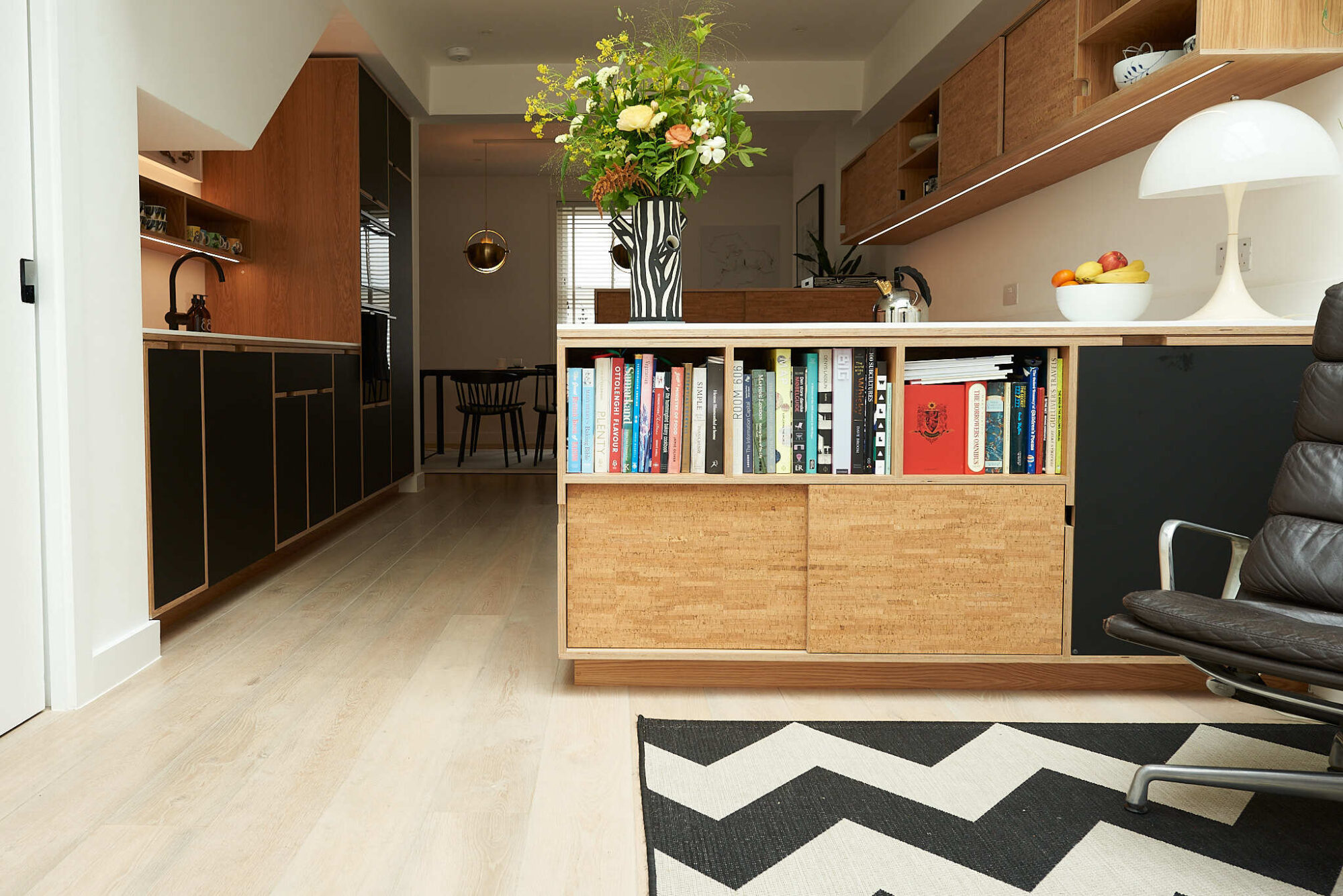 Pale, light and airy flooring
Our client knew they wanted a floor that reminded them of their Danish homeland for the refurbishment of the lower ground floor in their Victorian home in East London. Pale, light and airy were the keywords. We knew our Landmark Ascott would fit the bill perfectly to get the Scandi look they desired.

Landmark Ascott, a blonde oak floor that sits in the cool spectrum, has a definite hint of grey about it. The bright tone reflects available light, making it a great choice for darker spaces like this lower ground area.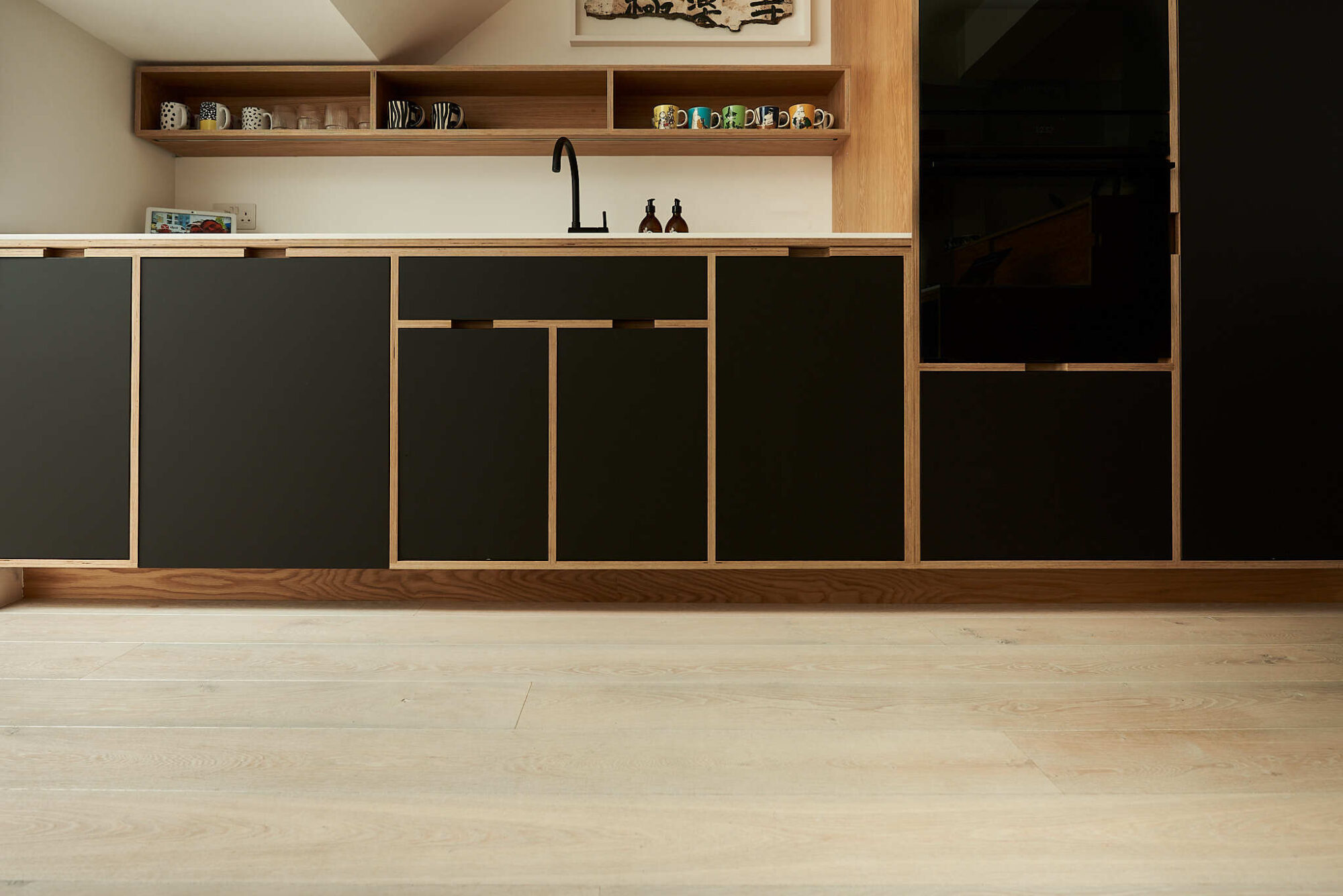 Scandinavian ethos
The simple, straightforward use of utilitarian yet elegant materials such as plywood and cork for the kitchen cabinetry by Uncommon Projects demonstrates further the Scandinavian ethos.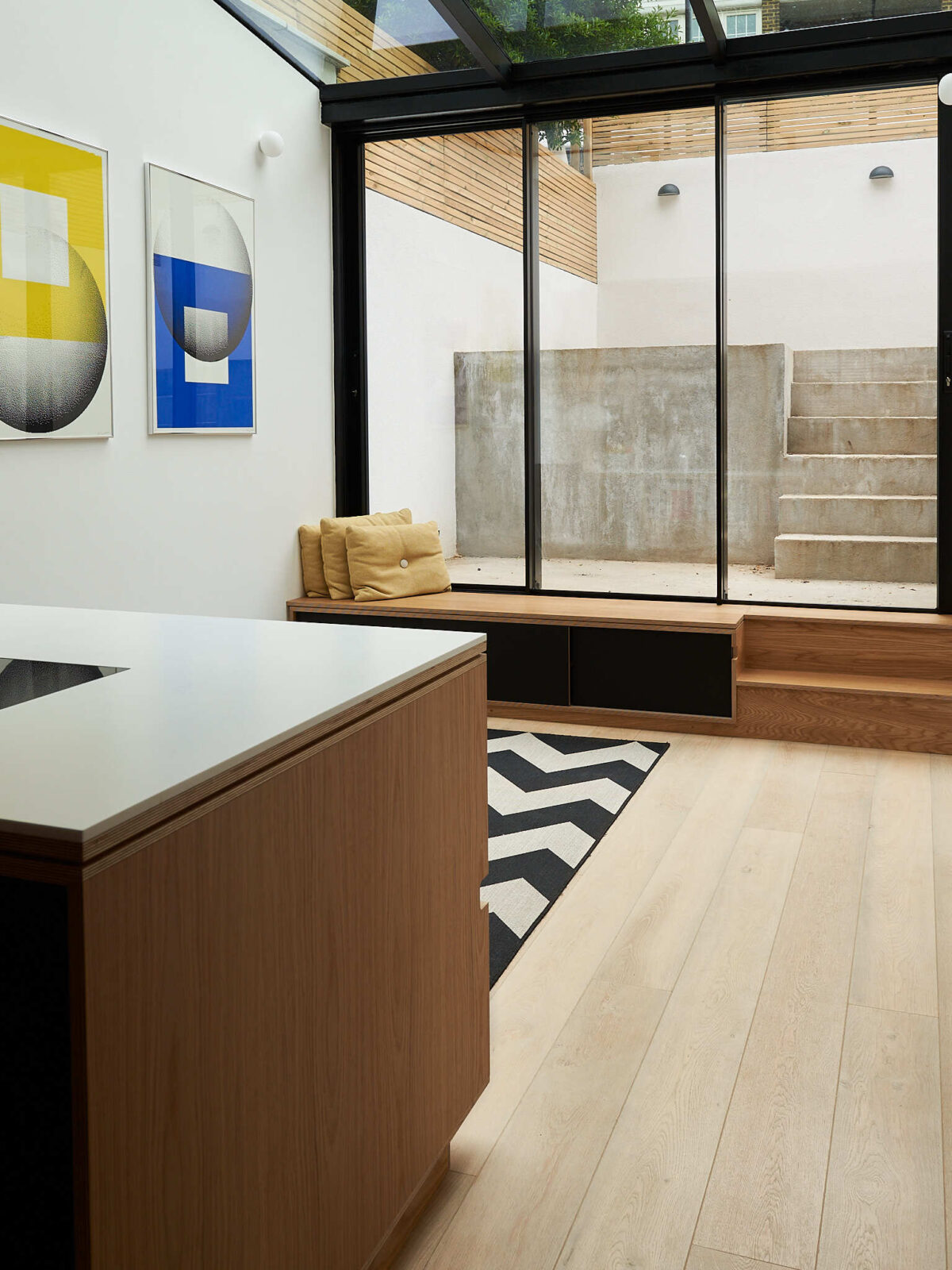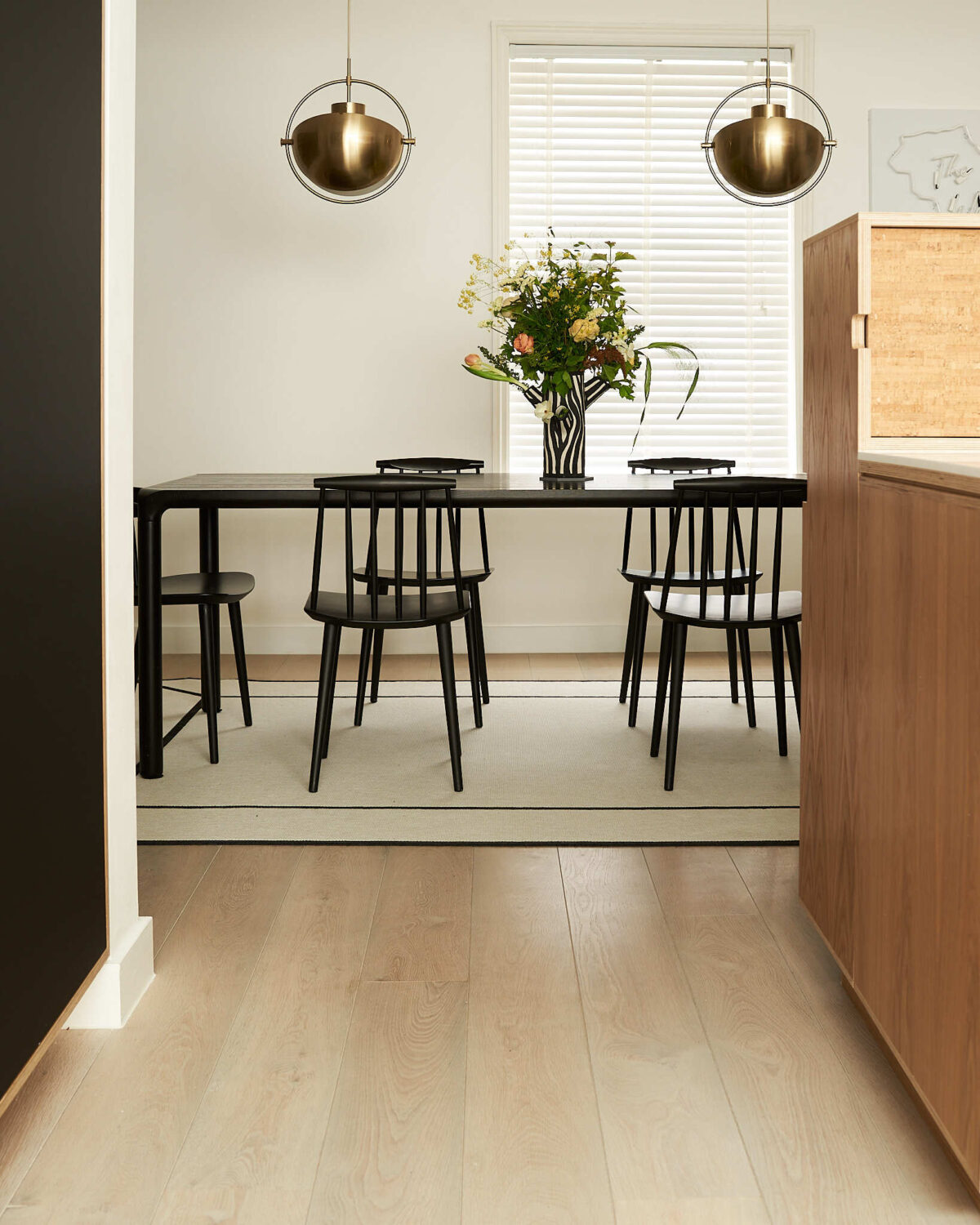 Graphic black and white rugs by Fatboy anchor the dining room table and the children's play area by the glass façade at the back of the property. The overall scheme retains its restraint with the monochrome theme and the warmth of the oak veneered plywood.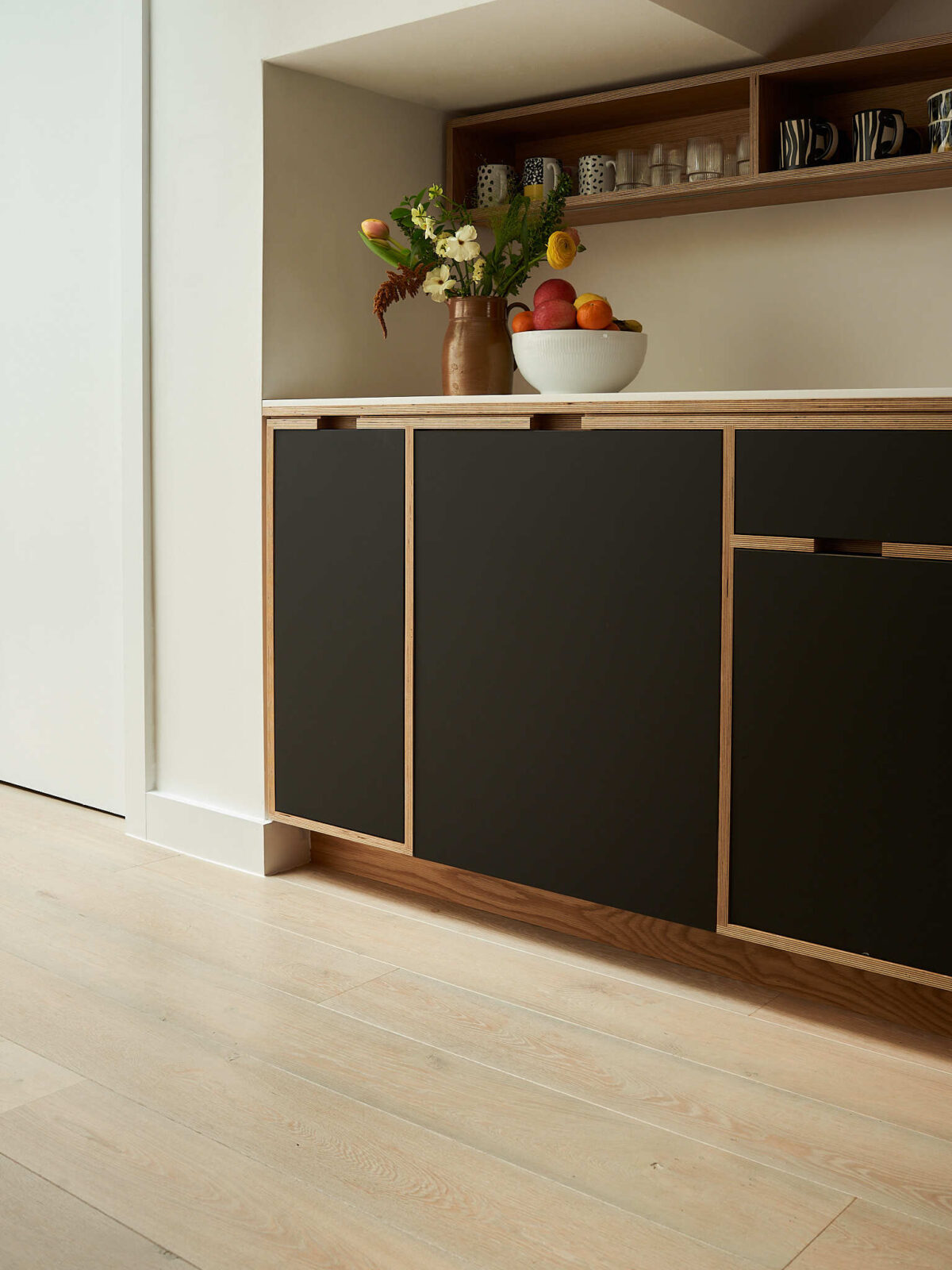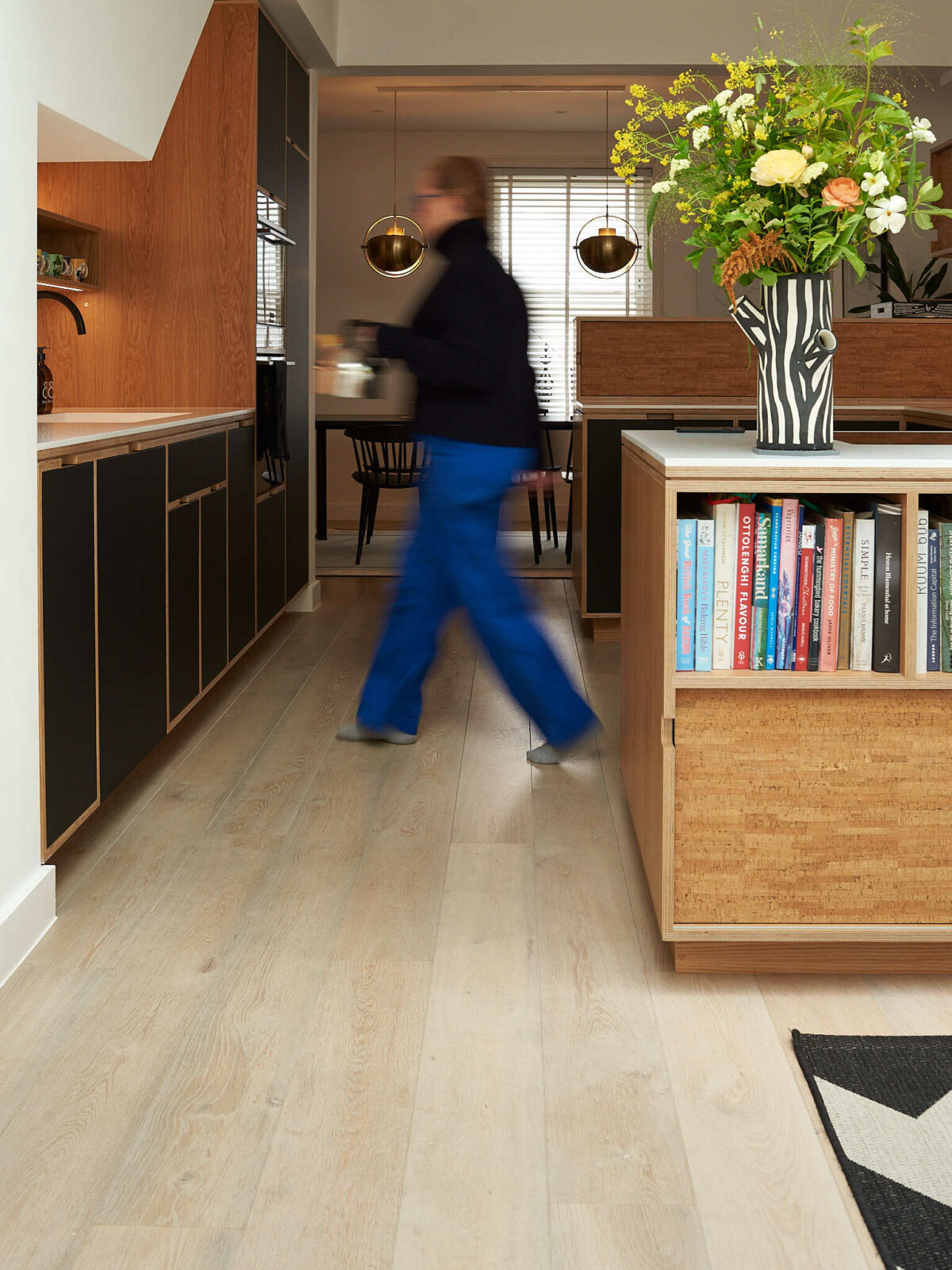 'How do they manage to keep a family kitchen so uncluttered and clean?' I hear you say. Just off the kitchen, there is another 'hardworking' space – behind closed doors – with a sink, coffee and washing machines, and all sorts of other paraphernalia. Practical and aesthetically pleasing like so much Scandinavian design.
Photography: Byron Chambers