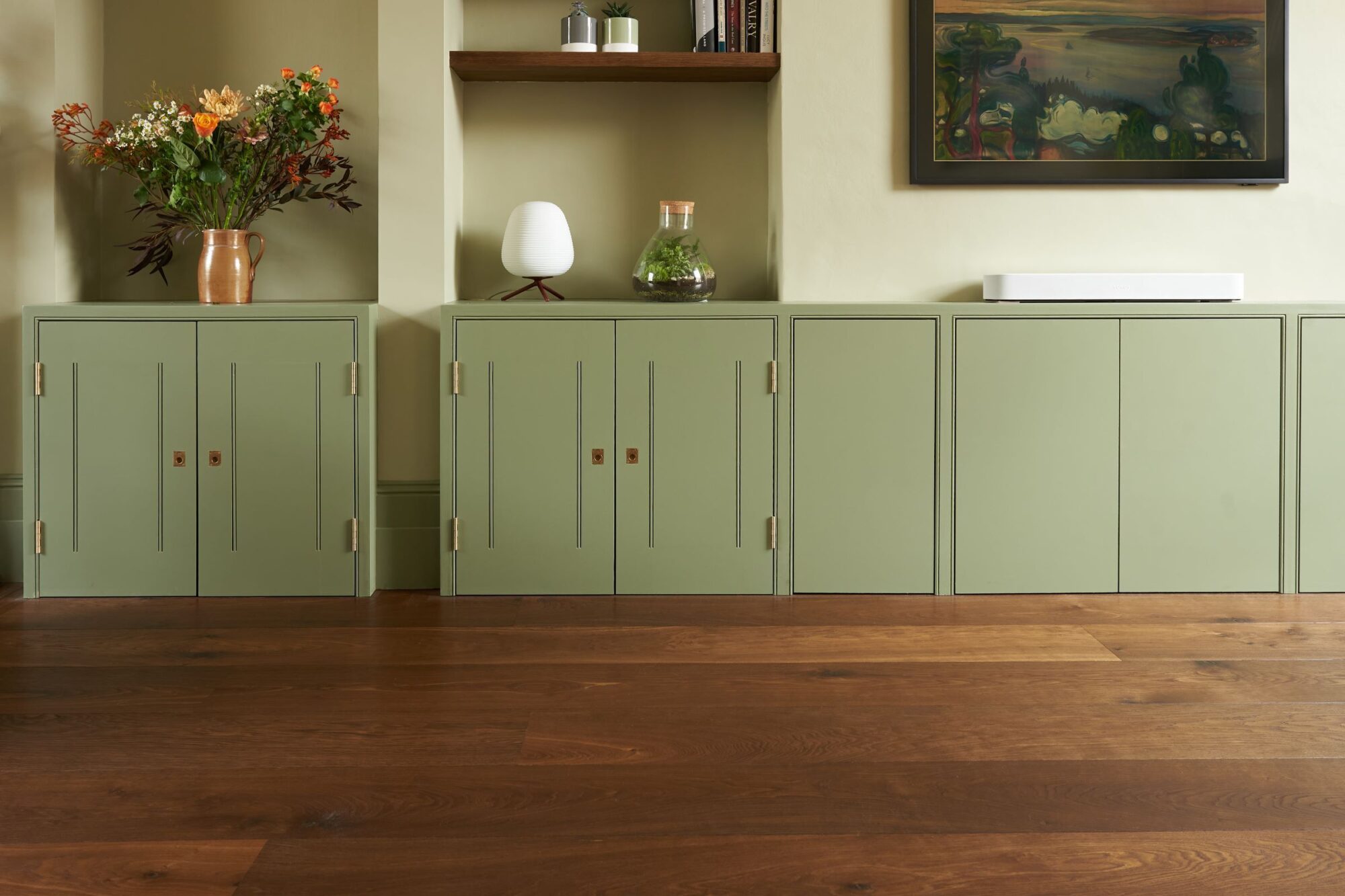 The owners of a charming Victorian house on a quiet street in Islington had their heart set on a green colour scheme for their living room. Two classic Victorian shades from the Little Green Paint Company were chosen: the neutral 'Book Room Green' for the walls and the darker 'Sage Green' for the cabinetry.
Selecting the floor
When it came to selecting the floor, they knew they wanted a deep, rich colour to offset the verdant walls rather than a more golden oak shade. The brief stated the floor should pay homage to the original boards that would have been used in 1850 when the house was constructed.

We knew that our Landmark Tatton with its rich earthy tones would complement the green perfectly. Realised in our natural grade and a broad plank 225mm wide, it suits this property to a tee, completely modern while also nodding to its past.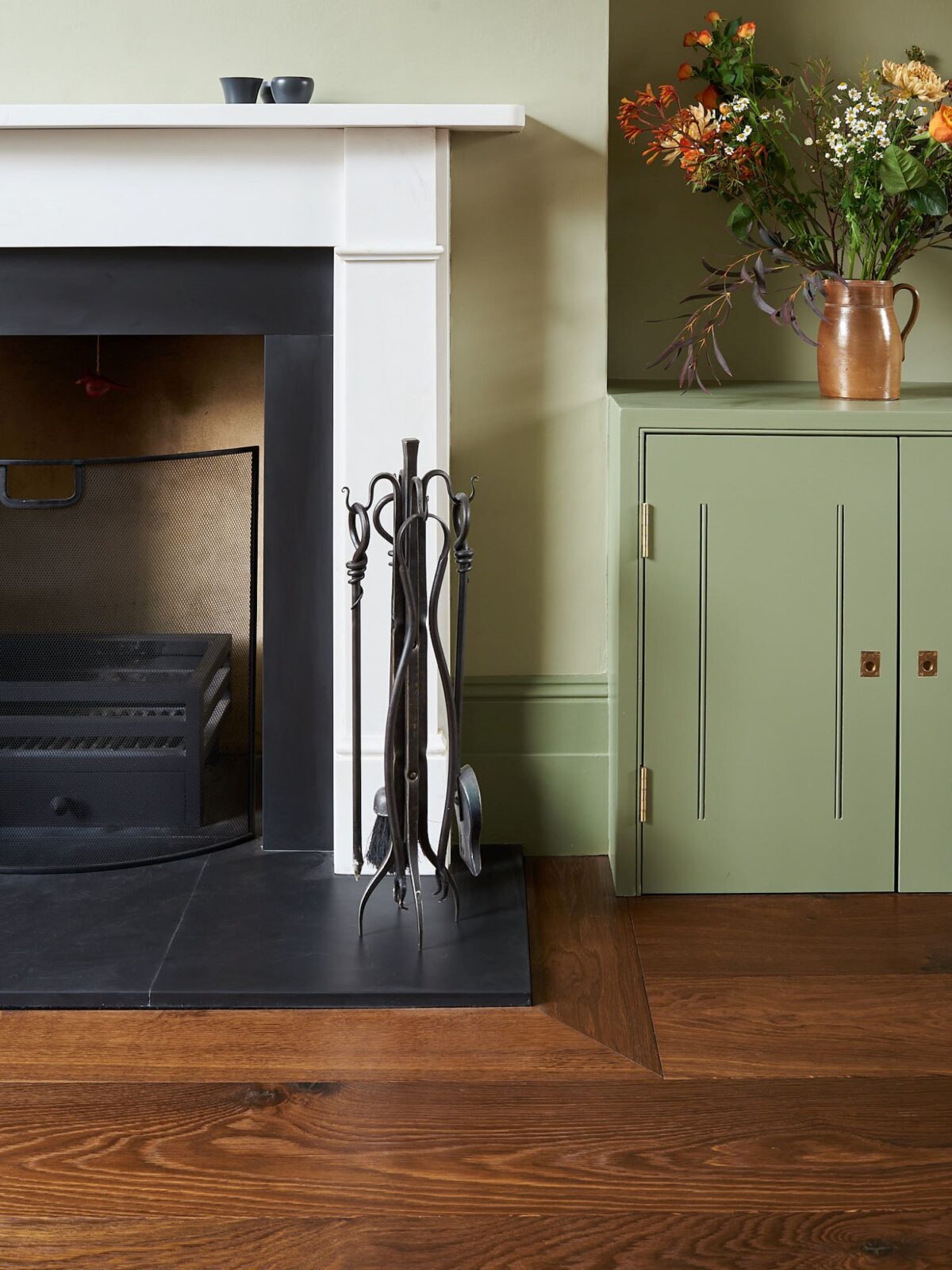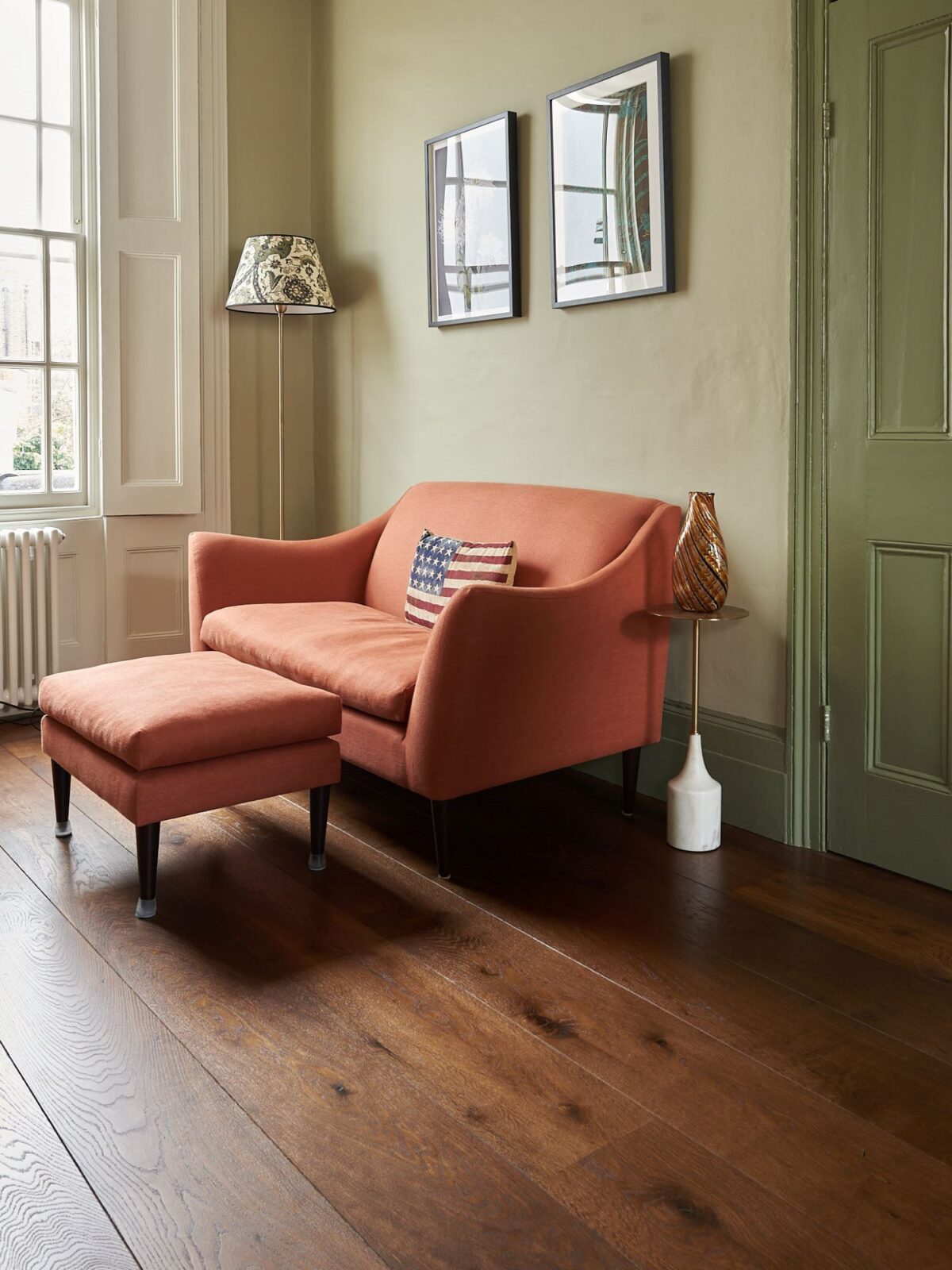 Increasing natural light into the space
The space was opened up by knocking through the original wall separating the old front and back parlours, allowing the natural light to flood the new larger living room from both ends. Low-level bespoke joinery was installed all along the chimney wall, surrounding the fireplace and offering plenty of storage, making the place feel calm and clutter-free.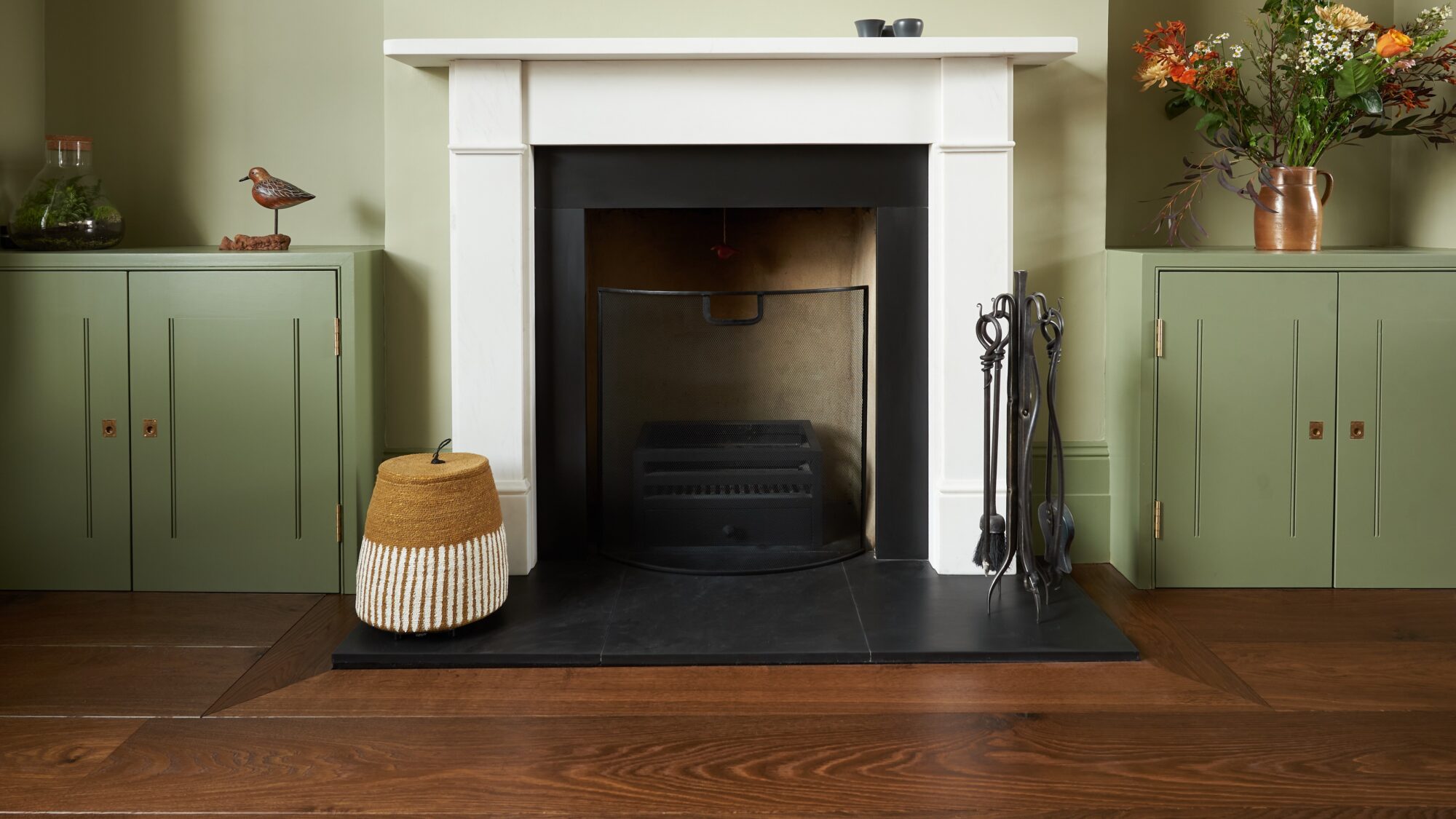 Floor installation
The floor was meticulously installed around the cabinetry, which was built-in and painted beforehand, making it appear as if the floor runs all the way underneath. Notice there are no unsightly mouldings used to address the junction between the cabinetry and floor. A classic picture frame hearth surround sets off the marble fireplace, adorning this traditional focal point of the room.
This level of detailing requires an array of specialist tools, all of which our team carry with them to each project. Of course, it also relies on the skill, craftsmanship and eye for detail of the installer. Our team has decades of experience delivering these high-end finishes on a daily basis.
Head over to Instagram to view a reel of our installer Dalius https://www.instagram.com/reel... working on this project.
Photography: Byron Chambers