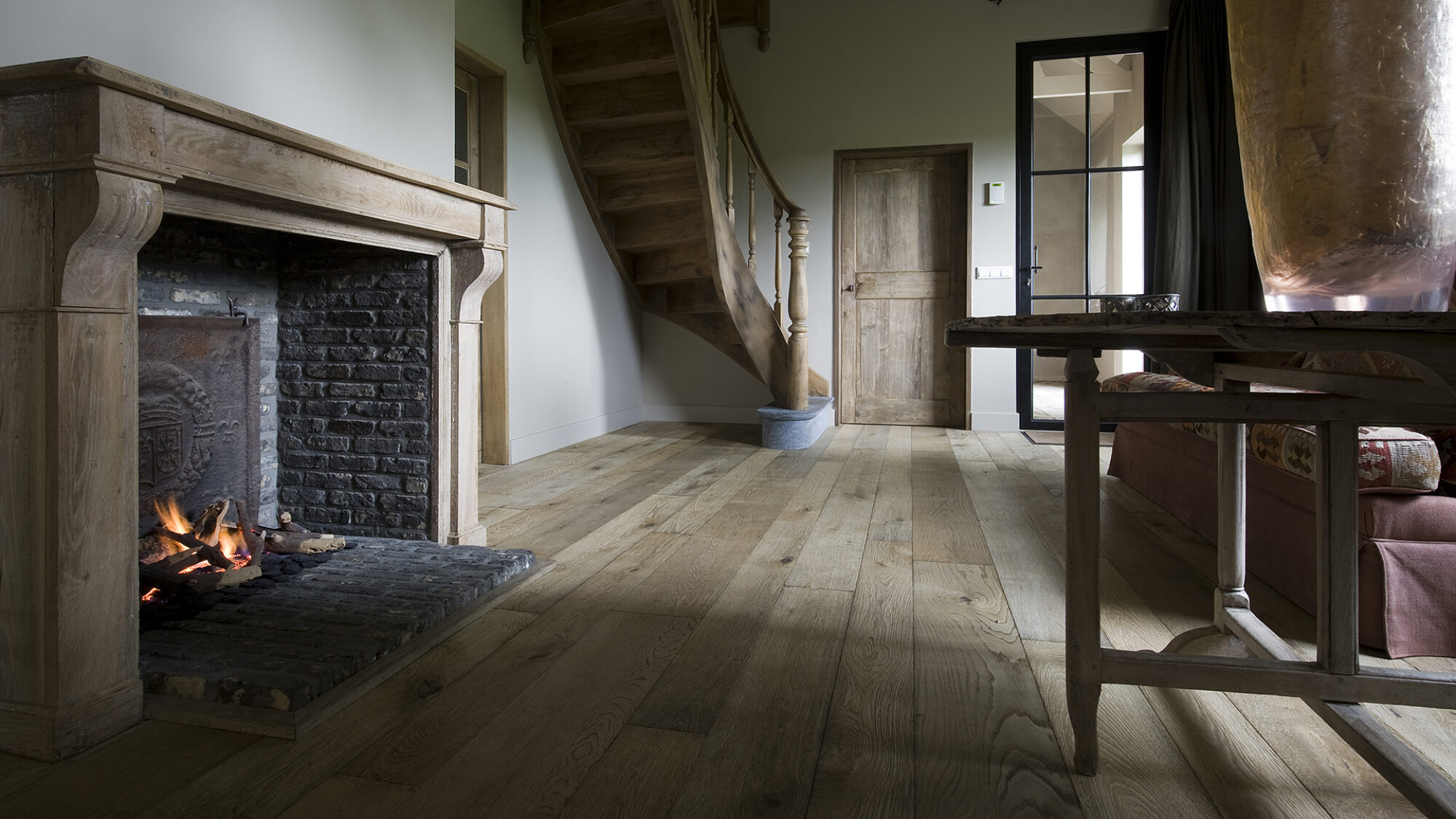 It's time to consider rustic wood floors. Appreciation of them has grown, and we couldn't be more pleased. First of all, just what, you ask, is rustic? In its most basic definition, rustic means, related to the countryside, rural. For timber flooring, it refers to wood that is characterised by an abundance of knots, irregular grain patterns, and colour variation. In short, it's all the things that come to mind when you think about wood.
Rustic timber

Solid Floor, since its inception, has always been a cheerleader for rustic timber. Back in 1997, when wood floors in that grading were something you didn't see every day, we were offering wide 'French oak' boards that were unabashedly rustic. Since then rustic timber has grown in popularity and truly come into its own. Wooden floors comprised of characterful, rustic planks are not only sought after and specified but are appreciated by an increasing number of savvy homeowners looking to add interest to the interior.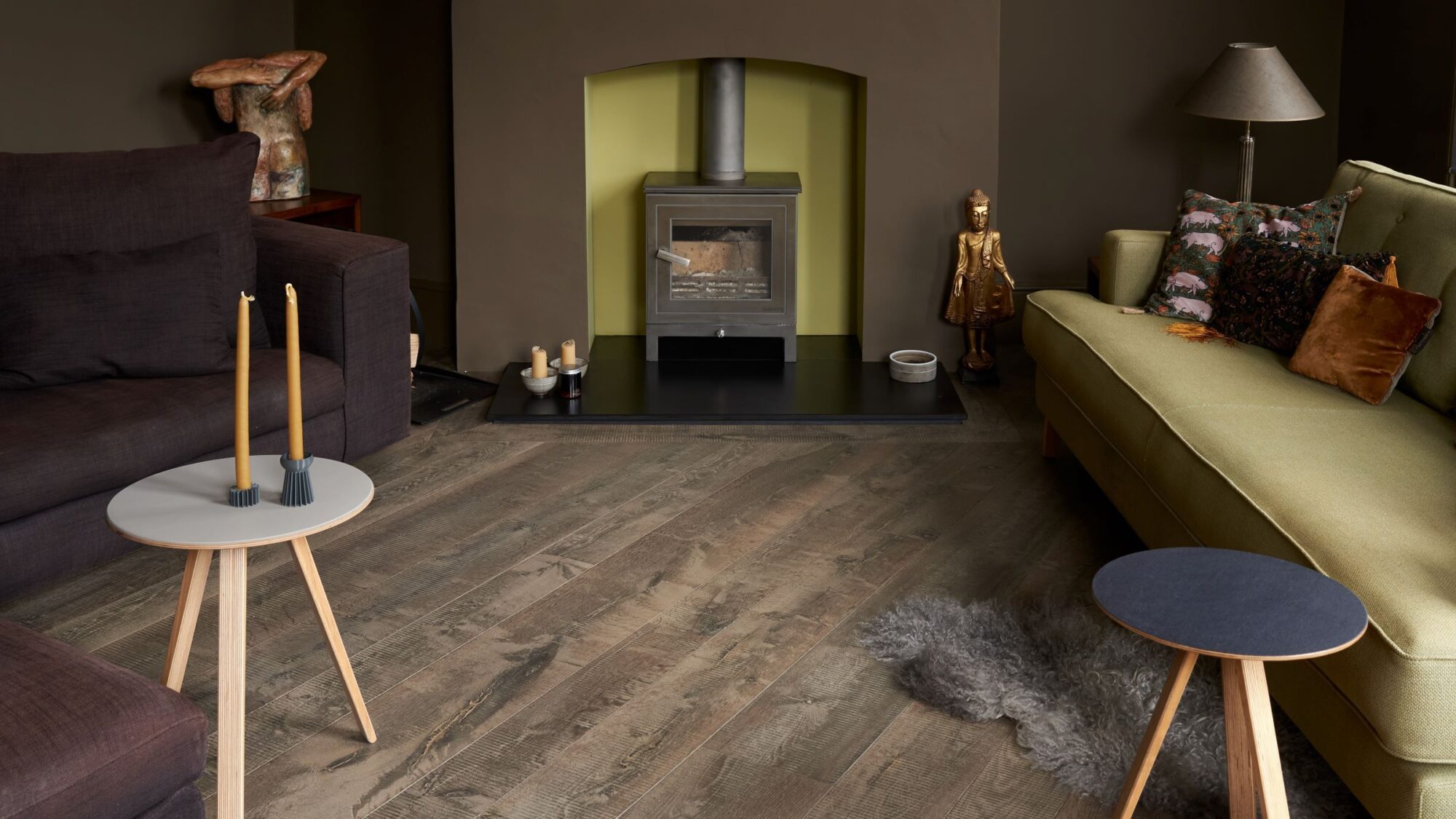 Modern rustic look

If your notion of rustic is simply knotty boards, then read on, because in today's design scene, it is so much more than that. There is a new aesthetic look that we are calling Modern rustic. What is the modern rustic look? It can best be characterised by one word: texture. This is the driving force behind the aesthetic, the desire to endow interior spaces with bold and unapologetic textures. Think natural linen curtains, lime-washed walls and unpolished brass hardware. Modern rustic, rather than downplaying wood's natural characteristics, enhances, even aggrandises those features.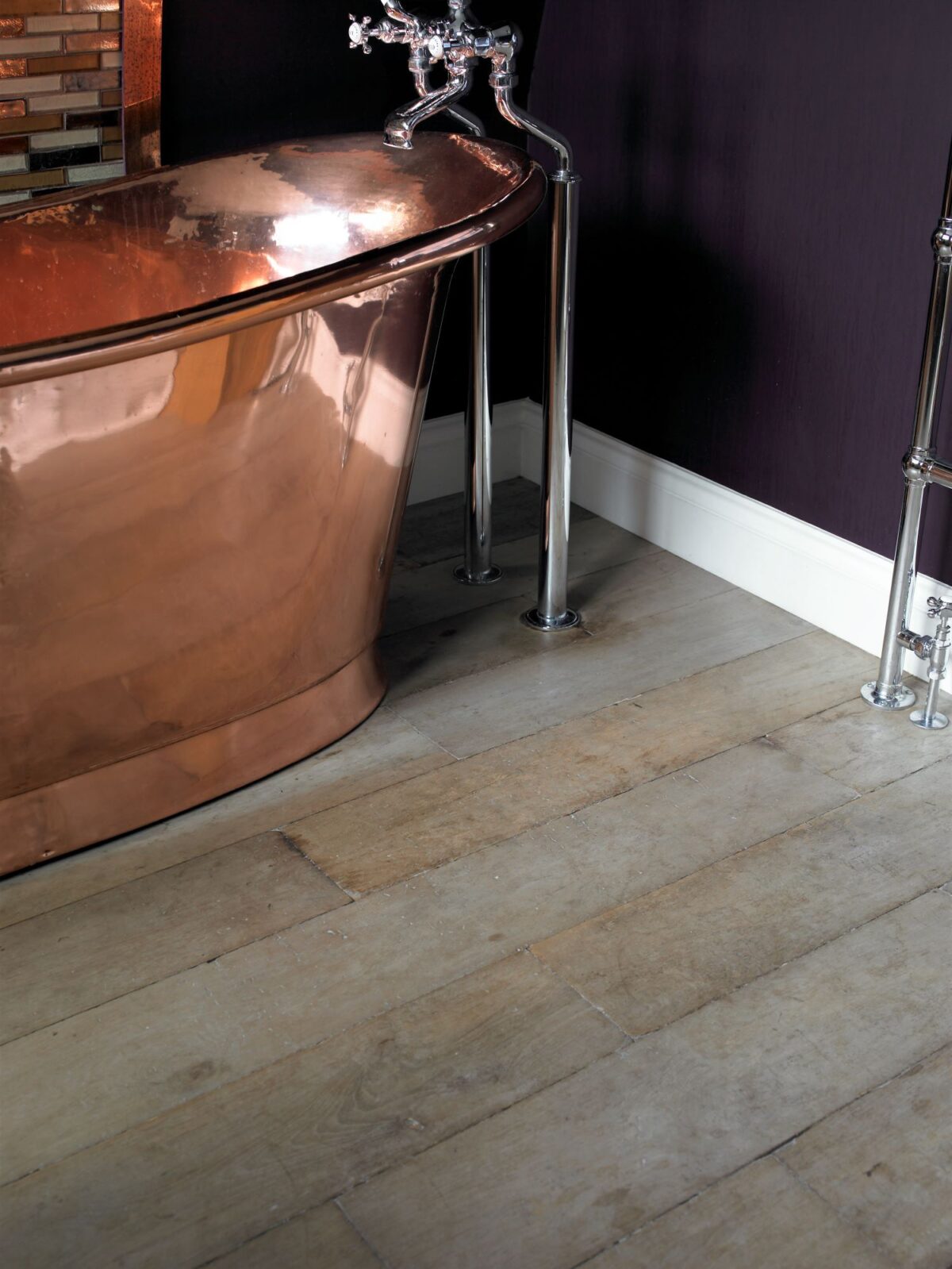 Modern rustic timber flooring
Modern rustic floors utilise the natural knots and irregular grain of timber to add desired texture to the surface. Added to these naturally occurring characteristics are mechanical means of texturising the wood. These can come in the form of brushing, whereby the surface is scoured with rotating metal brushes that remove the softer parts of the wood, leaving an irregular, indented surface; or by distressing, a process of abrading the wood surface through various means, such as tumbling or scraping with metal objects, in order to achieve an aged, worn look.
If you are interested in Modern rustic, exploring our London range is a good place to start. Our London boards are finished with a pleasing subtle matt texture. Old Pimlico (see images above), Old Barbican, Old Highgate (see images below) and all other floors from the 'Old London' range amplify the rustic element even more. Their undulating, extra brushed surface and shrunken knots offer even more character. The wood has a time-worn yet elegant matt patina, a superb choice for a Modern rustic interior.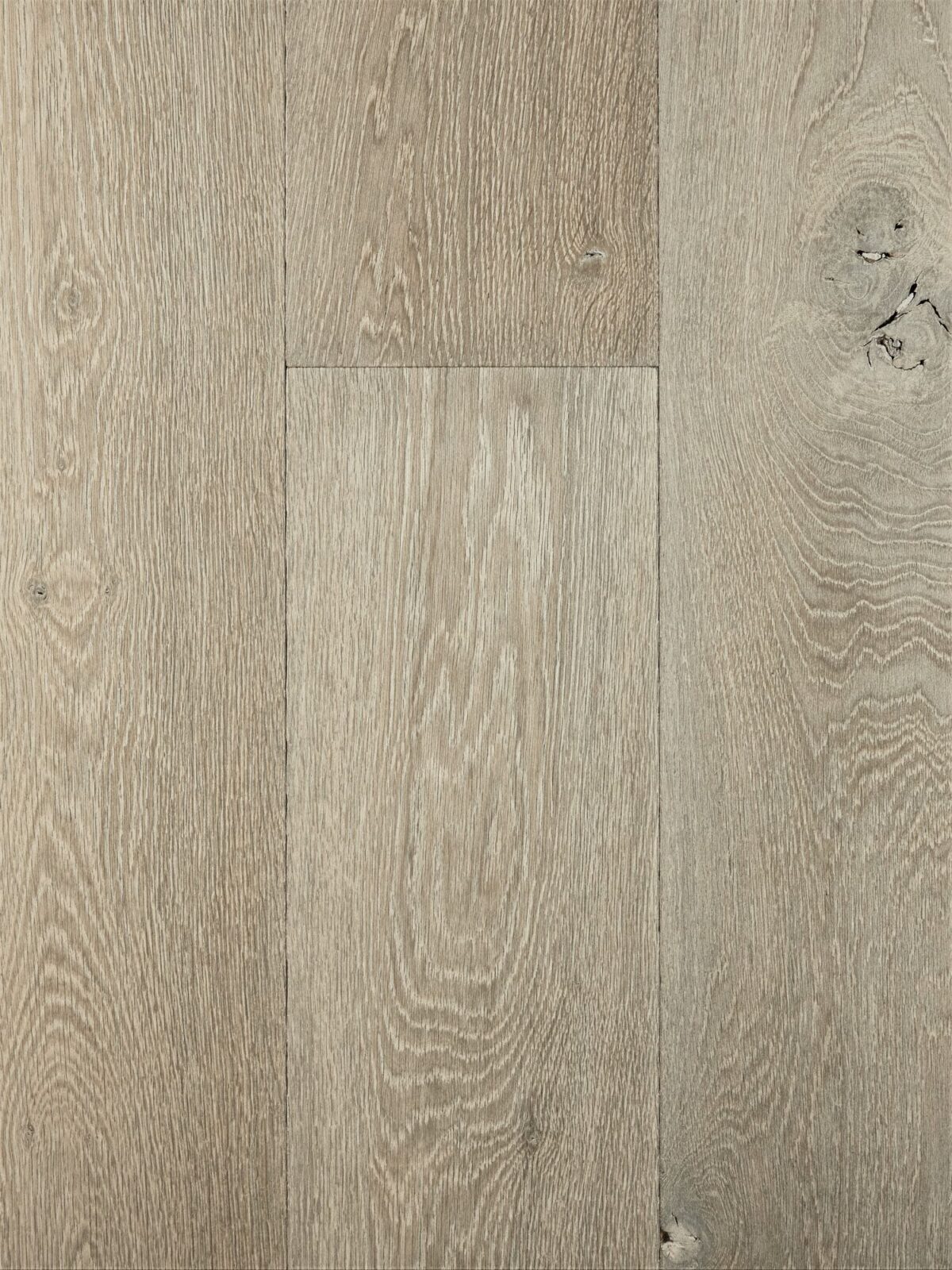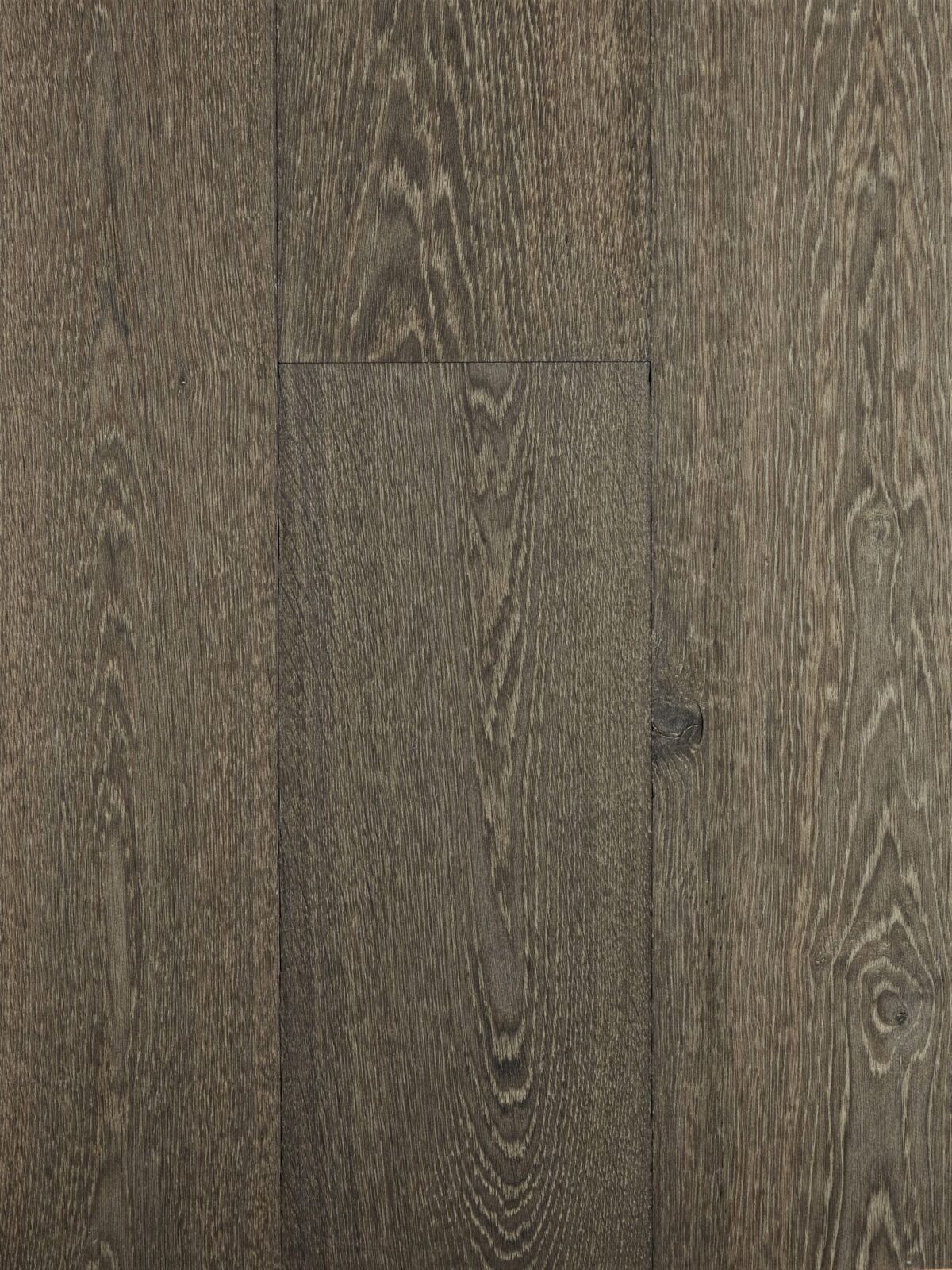 Weathered rustic timber flooring
An aspect of Modern rustic is something called Weathered rustic. This is timber flooring that is cleverly designed to look as though it has spent years outdoors, exposed to the elements. Weathered rustic boards will often have a slightly rough texture, and more crucially, will be tinted in stone-coloured, slightly faded shades – think barn wood – the sort of hues that are currently so popular in our interiors. The subtle tones are more times than not achieved through the use of reactive stains. These are special wood dyes that react with the tannin in the oak timber. Their application lends the timber a subtle colouration, typically in the warm buff and grey family of shades, hence being an indispensable component of weathered rustic
Have a look at our Abbey range (see Abbey Bretton and Abbey Mill below) for a selection of aged, weathered rustic floors that show off all their knots, shakes and swirls. You would swear all are antique, reclaimed boards, salvaged from venerable structures. A few are made of genuinely reclaimed timber - others are seriously good replicas.