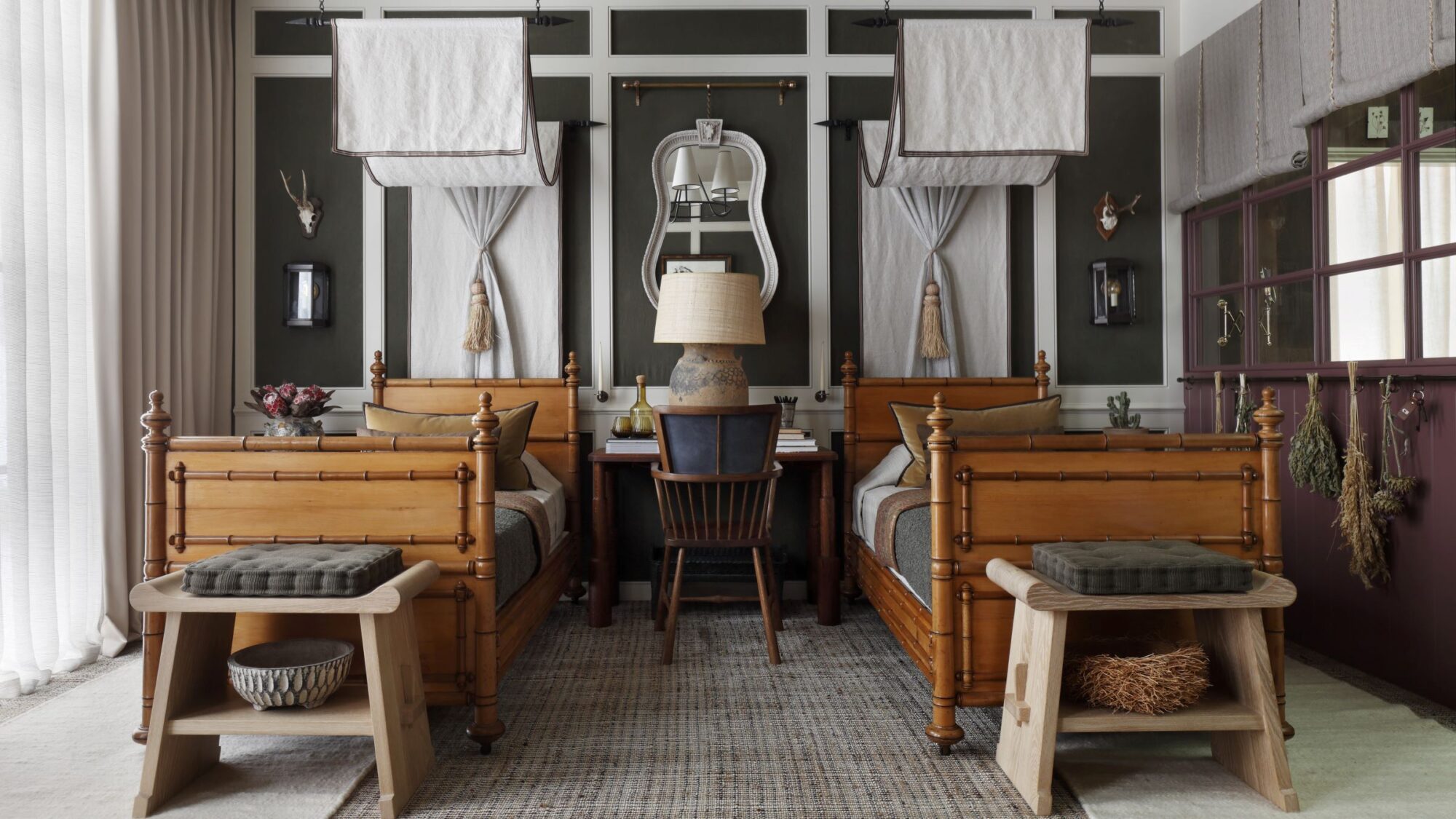 Wow!house is a unique 400 sqm showhouse built within the Design Avenue at Design Centre, Chelsea Harbour. It consists of eighteen full-sized rooms created by world-class interior designers and design houses. This annual event is an impressive design experience taking place from Tuesday 6 June – Thursday 6 July.
Interior designer Christian Bense is one of the participants. The platform allows each featured designer to showcase their style and talent with absolute freedom of expression. For his room, a bedroom suite, Bense collaborates with fellow South African Bernie de Le Cuona. The use of exquisite fabrics from de Le Cuona and bespoke pieces from some of London's finest craftspeople results in an effortlessly chic, eclectic interior (see the full list here).
In the dressing area of the suite, you will find our oak Landmark Compton, used not as flooring but as wall cladding. The warm, mid-brown oak with subtle streaks of grey in the grain creates a warm and cocooning backdrop.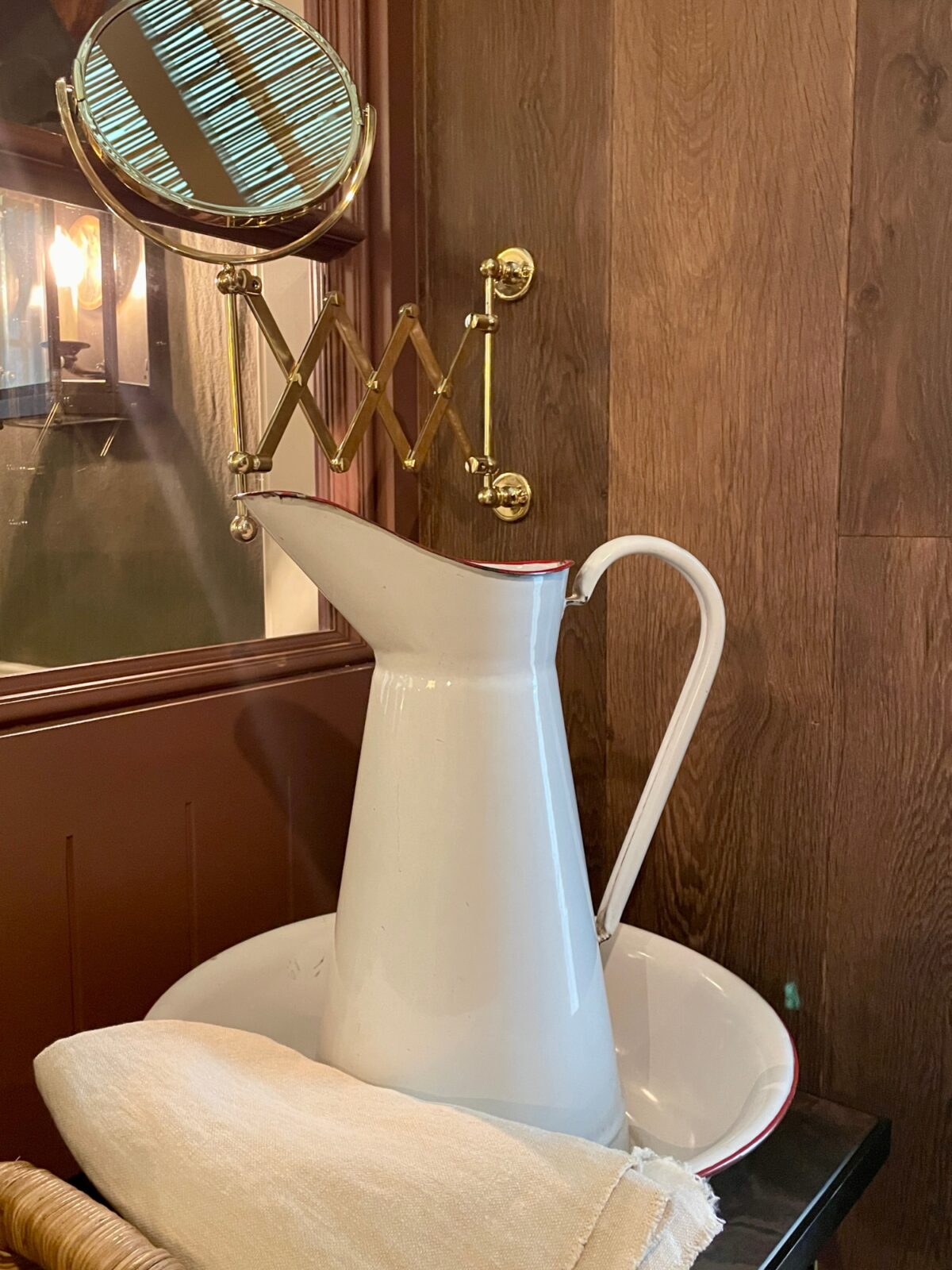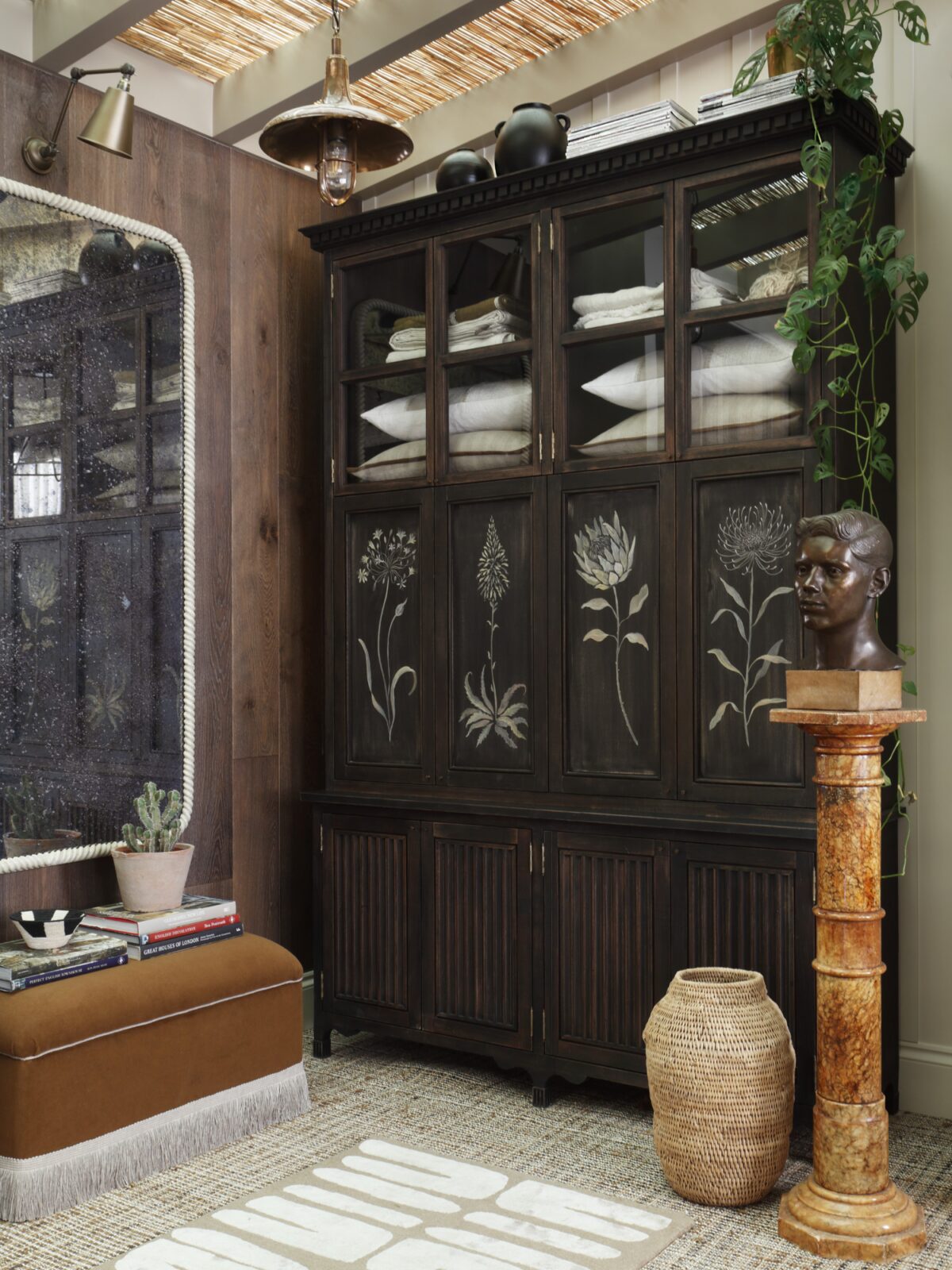 Grand Safari Meets London Town
Award-winning interior designer Bense describes his interior scheme for the bedroom suite as 'grand safari meets London town.' This blend of South African and British styles is about elegant living with a soul. It appeals to our sense of wanderlust, the beauty of partisanship, the embrace of natural colour and texture. It's a grand safari reimagined - eclectic, effortless with the right amount of edge.
Bernie de Le Cuona comments: "Christian Bense is a talent to watch. I like to support exciting young interior designers and see how they interpret our collections. The WOW! house gives him the freedom to design a whole room in our fabrics and for a worldwide audience to be inspired by our ideas and enjoy the experience."
Christian Bense comments: "It's an incredible platform and association. The opportunity to showcase an unbridled design excites me the most. Collaborating with de Le Cuona made complete sense! There is such a strong alignment and parallel between us, that I knew this would feel effortless and organic from both sides. It's a room of two contrasting aesthetics with touches of Africa in a traditional English backdrop. Bense describes the style as the" lovechild of a safari tent and a Bloomsbury apartment."
The palette leans more towards the colours of Africa, ensuring that the room feels rooted in nature. On the flip side, the architectural details will feel very English with Georgian-style walls, cornicing and a classic fireplace.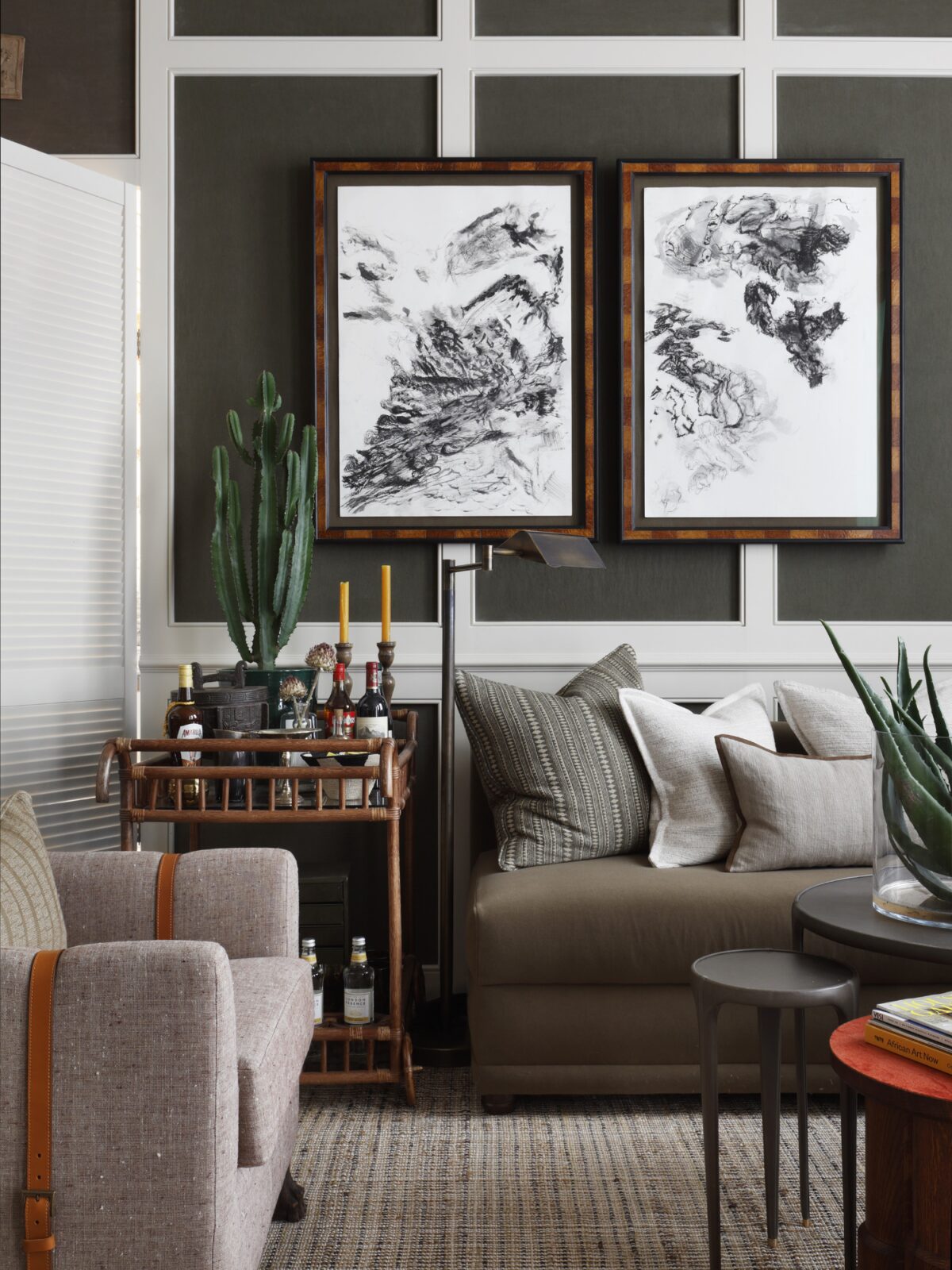 Antiques & Special Bespoke Joinery Elements
Though the fabric is the star of the show, several well-sourced antiques and special bespoke joinery elements are mixed in. As the overall theme of the room is Africa meets England, suppliers are either South African by birth or have strong ties, or on the flip side, are quintessentially English and synonymous with British design.
Every supplier used makes products from scratch. Each piece has the mark of the craftsman, from the traditional detailing of Howe and Cox London to the contemporary. Solid Floor's bespoke timbers fit right in with this superb collection of London's finest interior suppliers.
All our timbers can be used as wall cladding, whether in plank, as featured in the WOW! house or in parquet format, as seen in our WEST showroom.