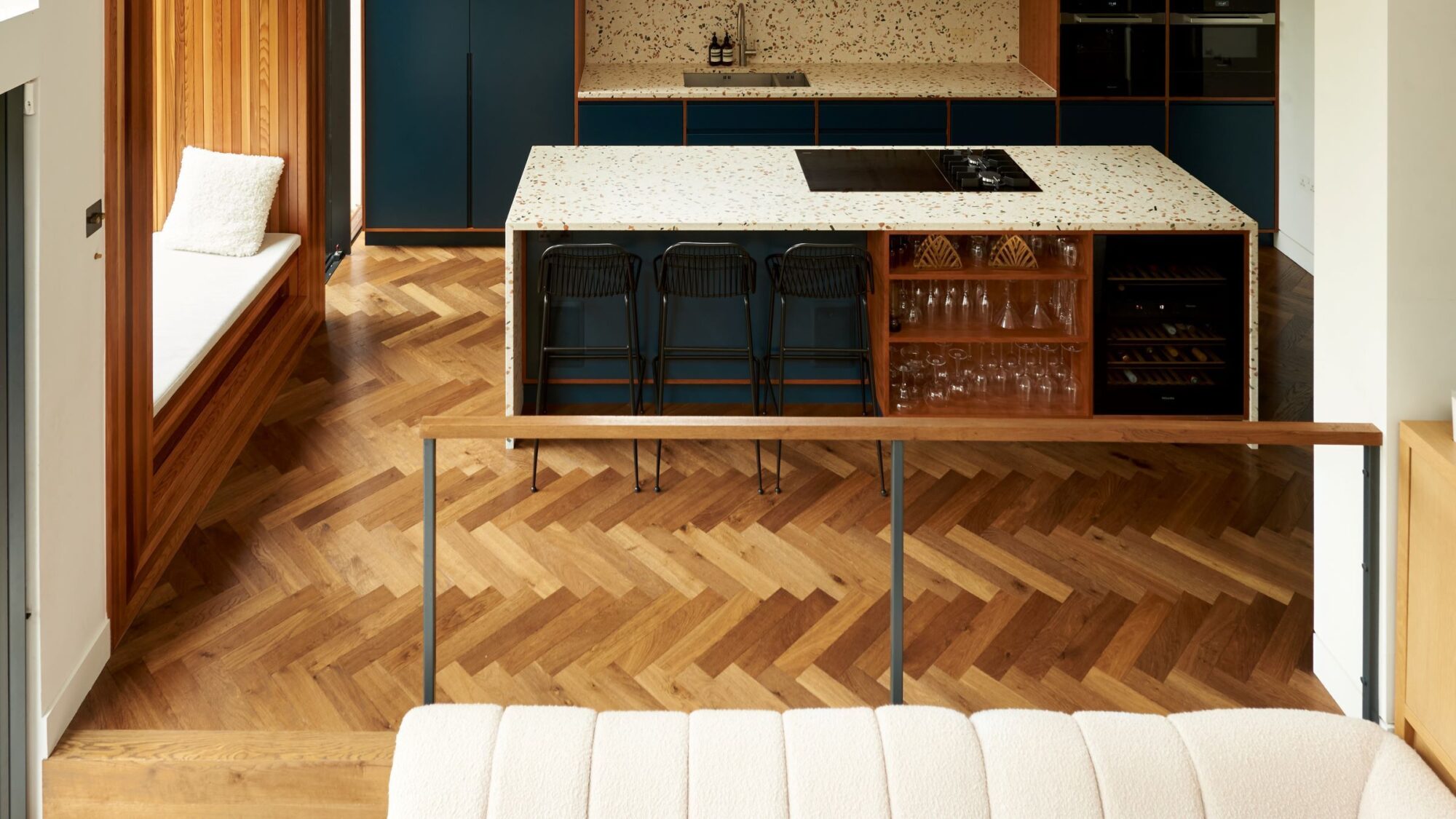 Nothing excites us more than our flooring featuring in a bold, ambitious project. This stunning kitchen extension by south London architect Selencky Parsons is a case in point. In this project, the back of a typical southeast London Victorian terrace was transformed into a true architectural statement, and our traditional parquet flooring played a prominent part in the composition.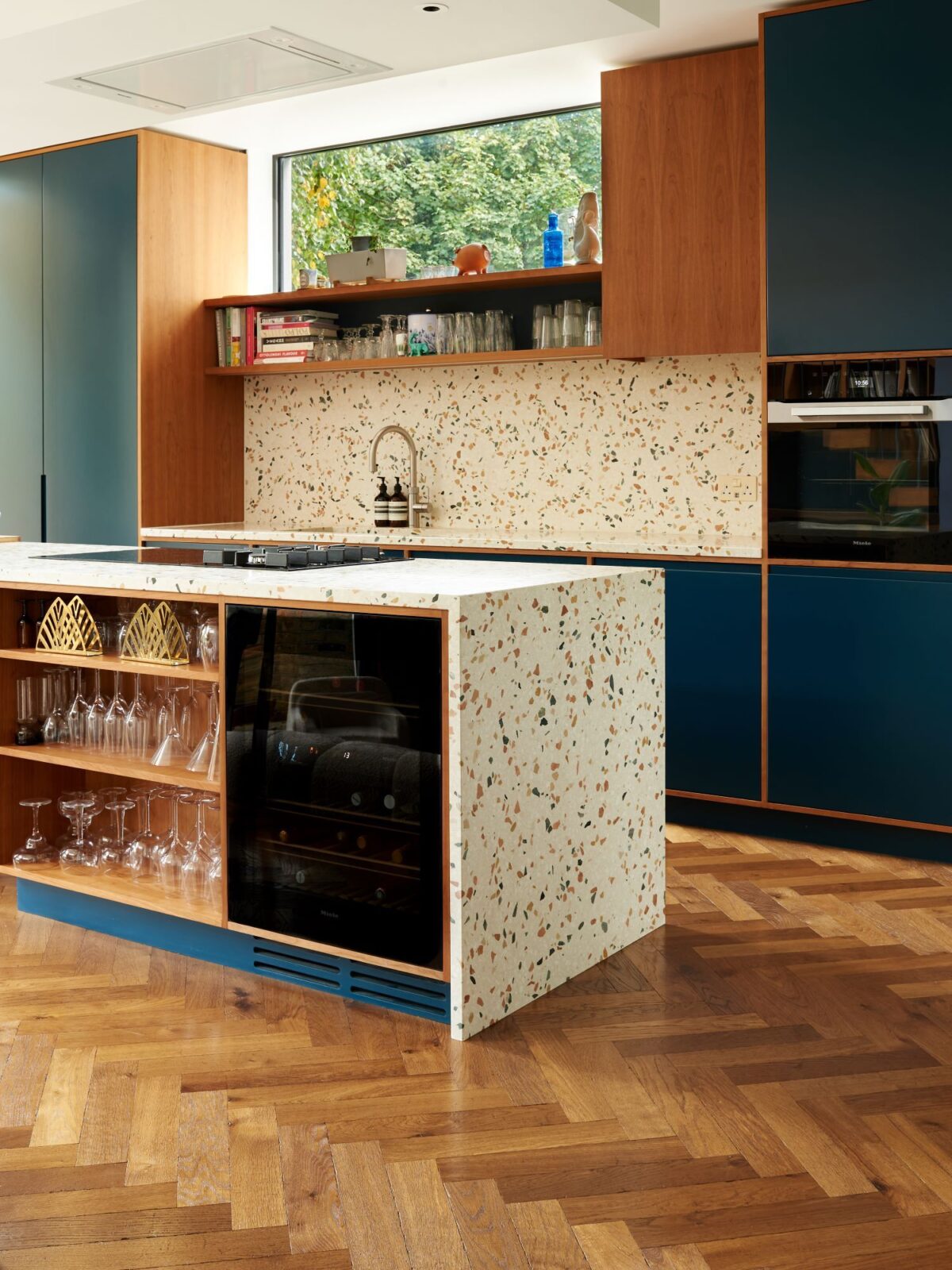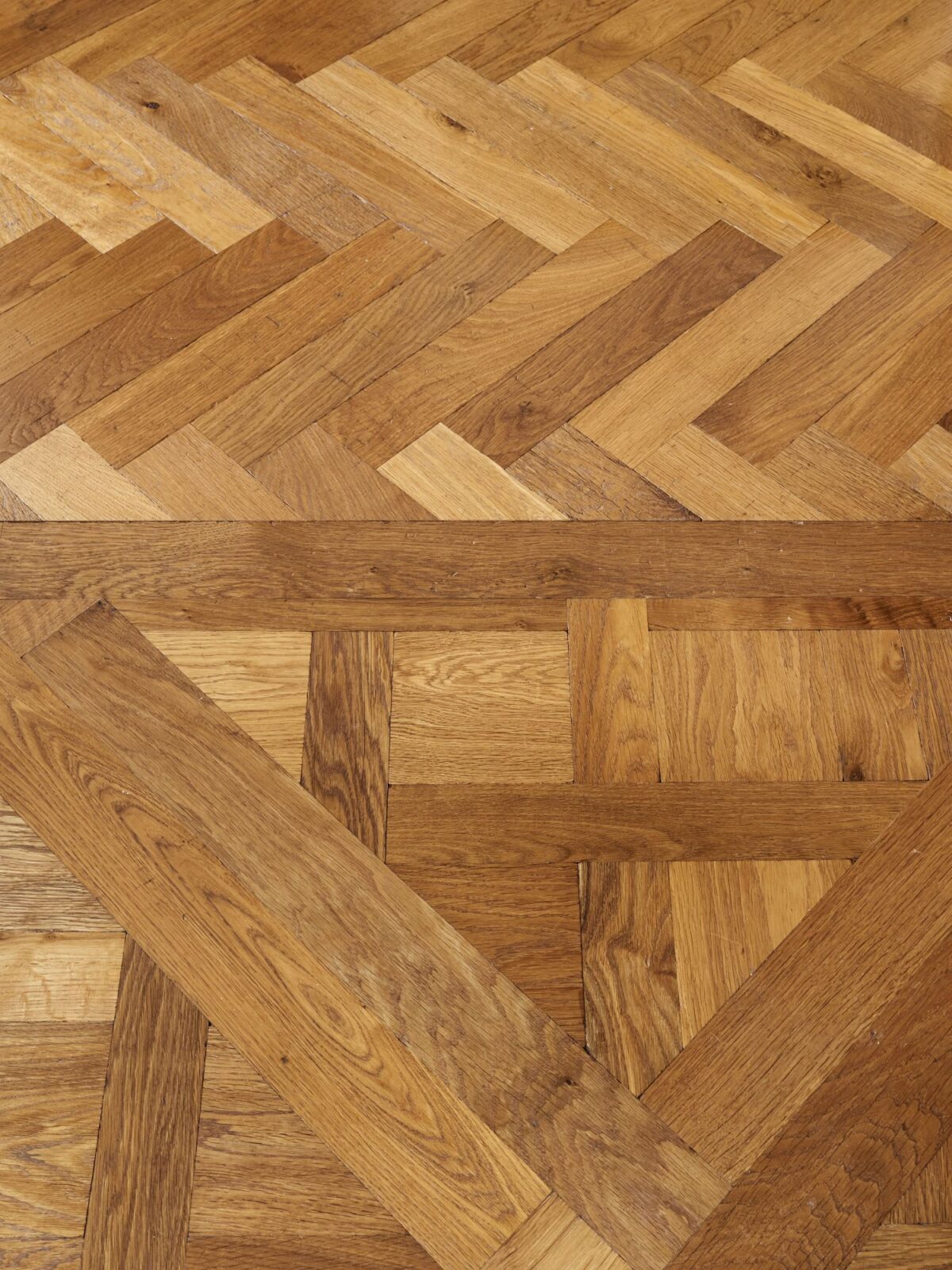 Combining parquet flooring in kitchen, dining, and living space
As is usually the case nowadays, the new scheme combines kitchen, dining, and living spaces. This handling is unique in that each area has its own distinctive character and is segregated from the other areas, in no small part by the use of the flooring materials. While the snug is paved in enormous flagstones, the entrance hall, kitchen, and dining room feature two types of oak parquet, which define individual zones. The entrance hall and kitchen are laid with our Landmark Standon herringbone throughout; the dining space defines itself with Standon Versailles panels.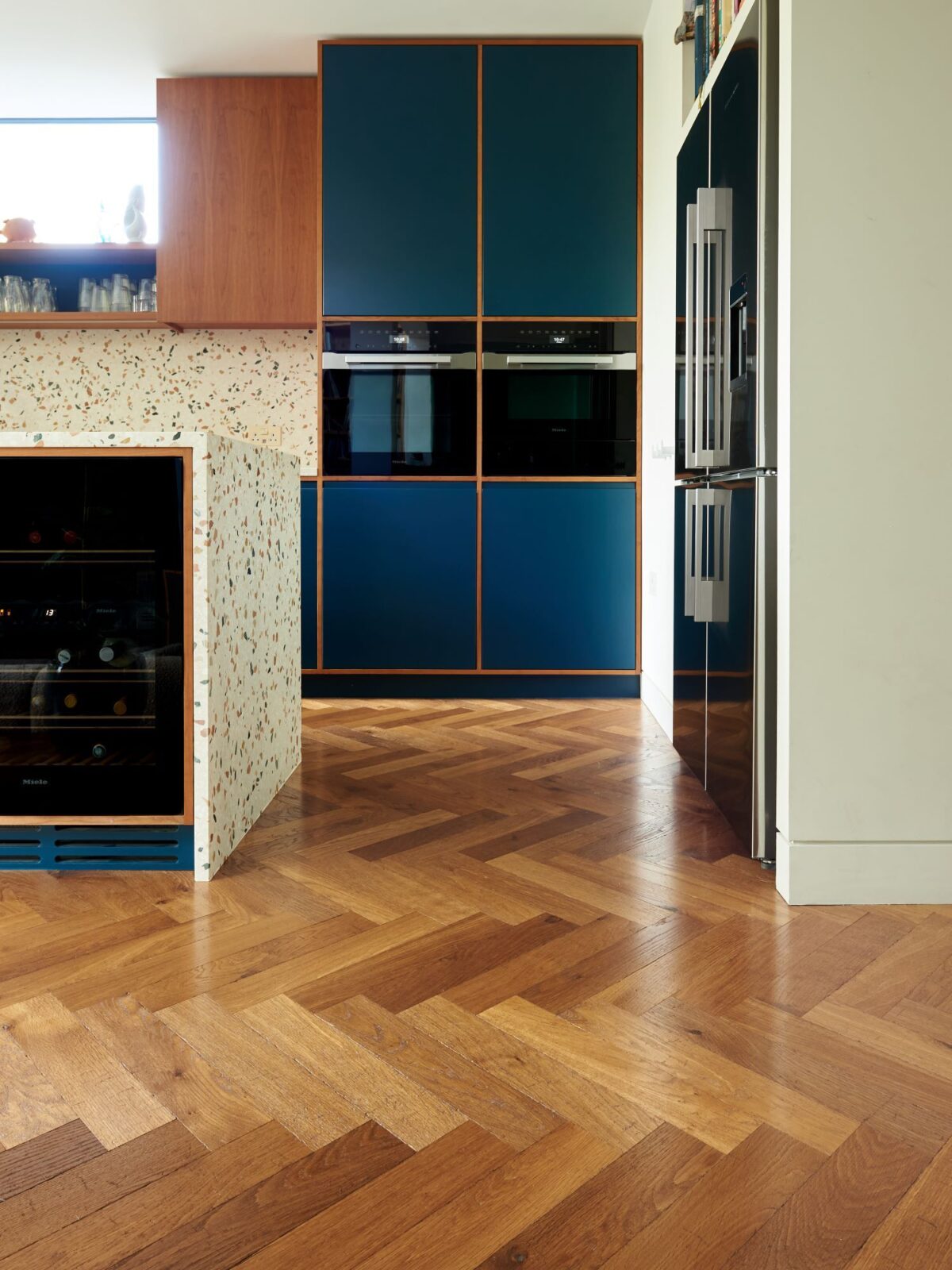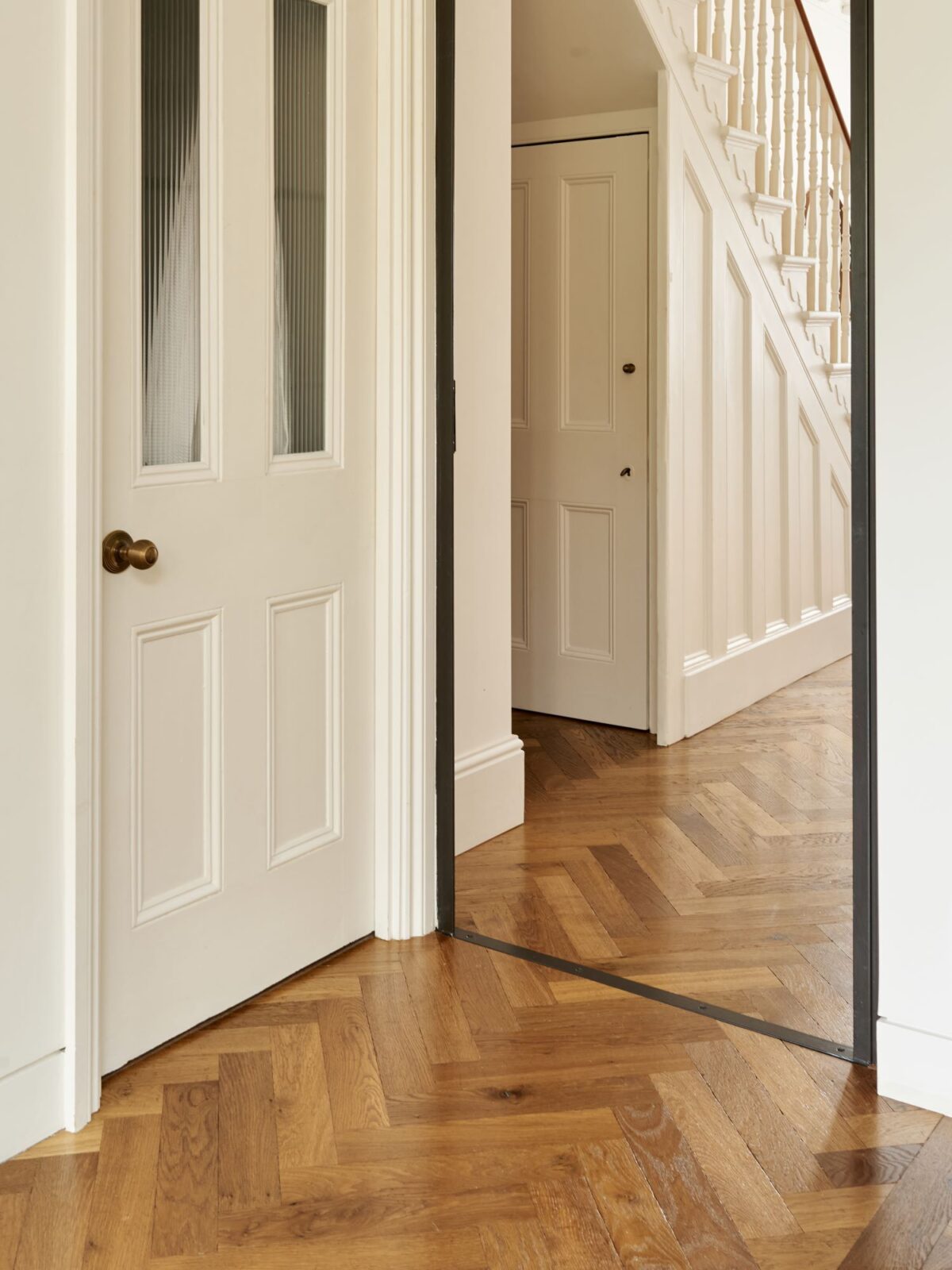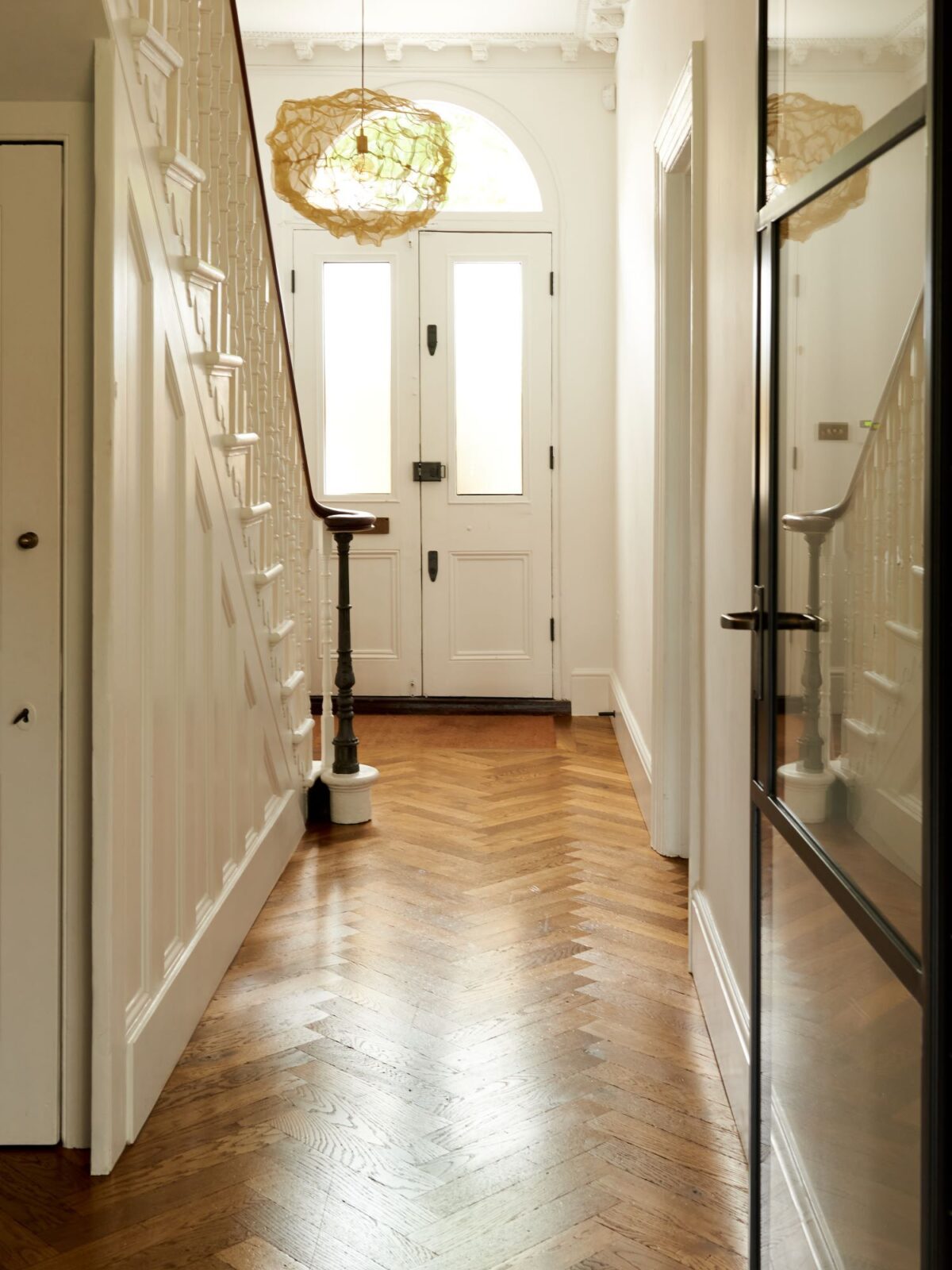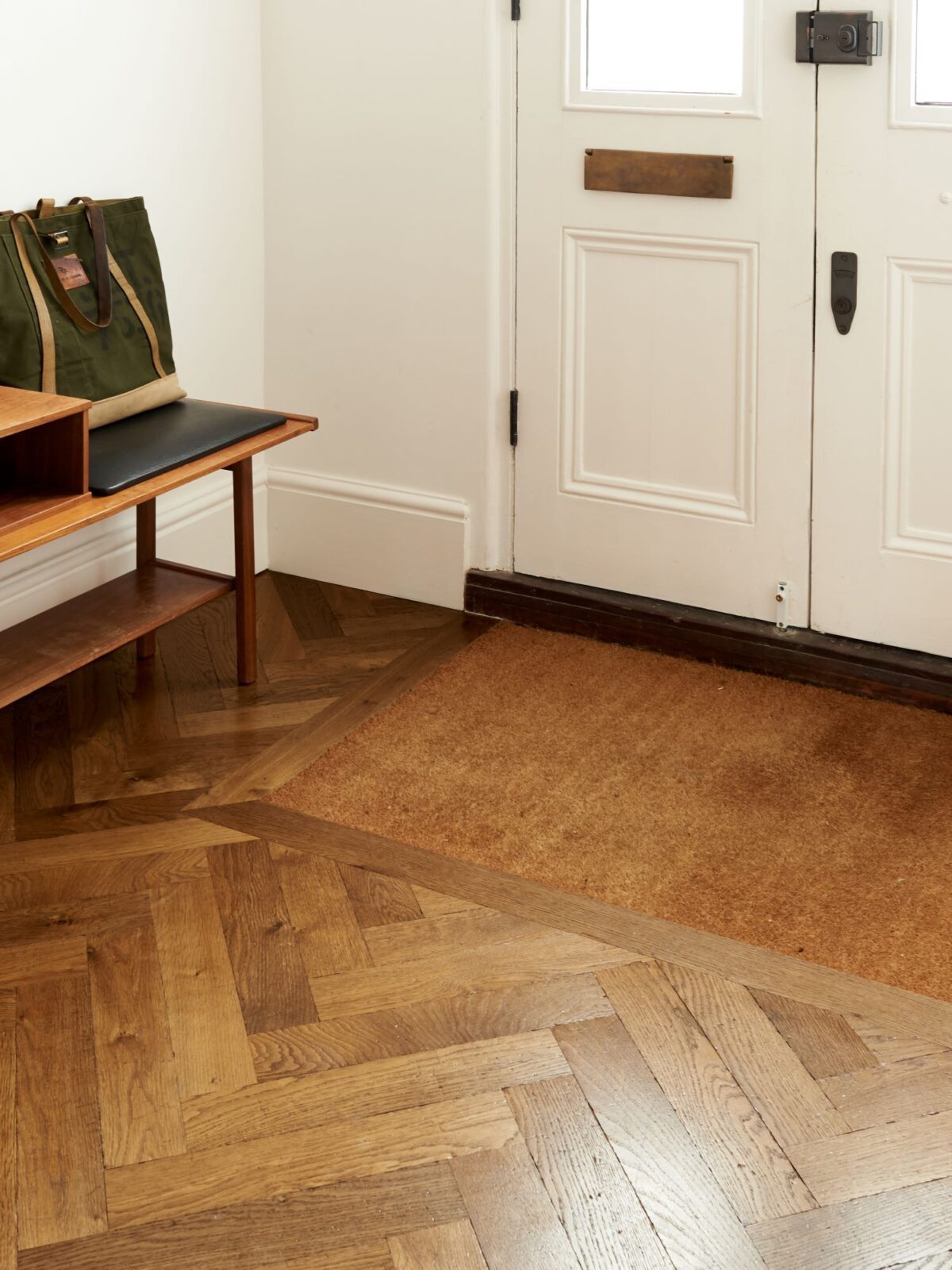 Herringbone flooring in hallway
The rich, tawny-hued Landmark Standon herringbone warms the entrance hall's white-painted Victorian millwork and plaster moulding before it flows into the refined, modernist kitchen. The oily blue of the kitchen units is the perfect complement – they know their colour wheel! – for the Standon.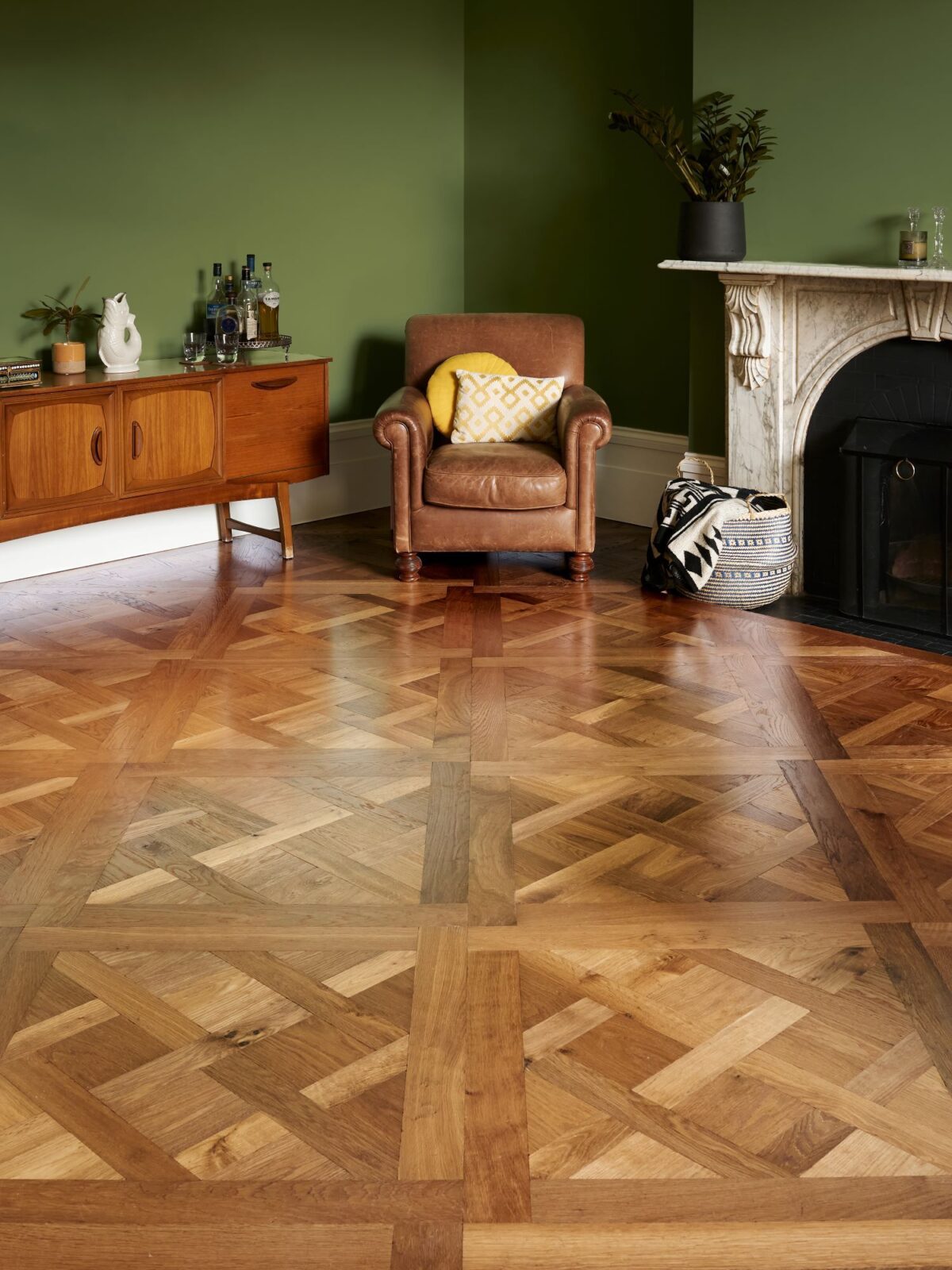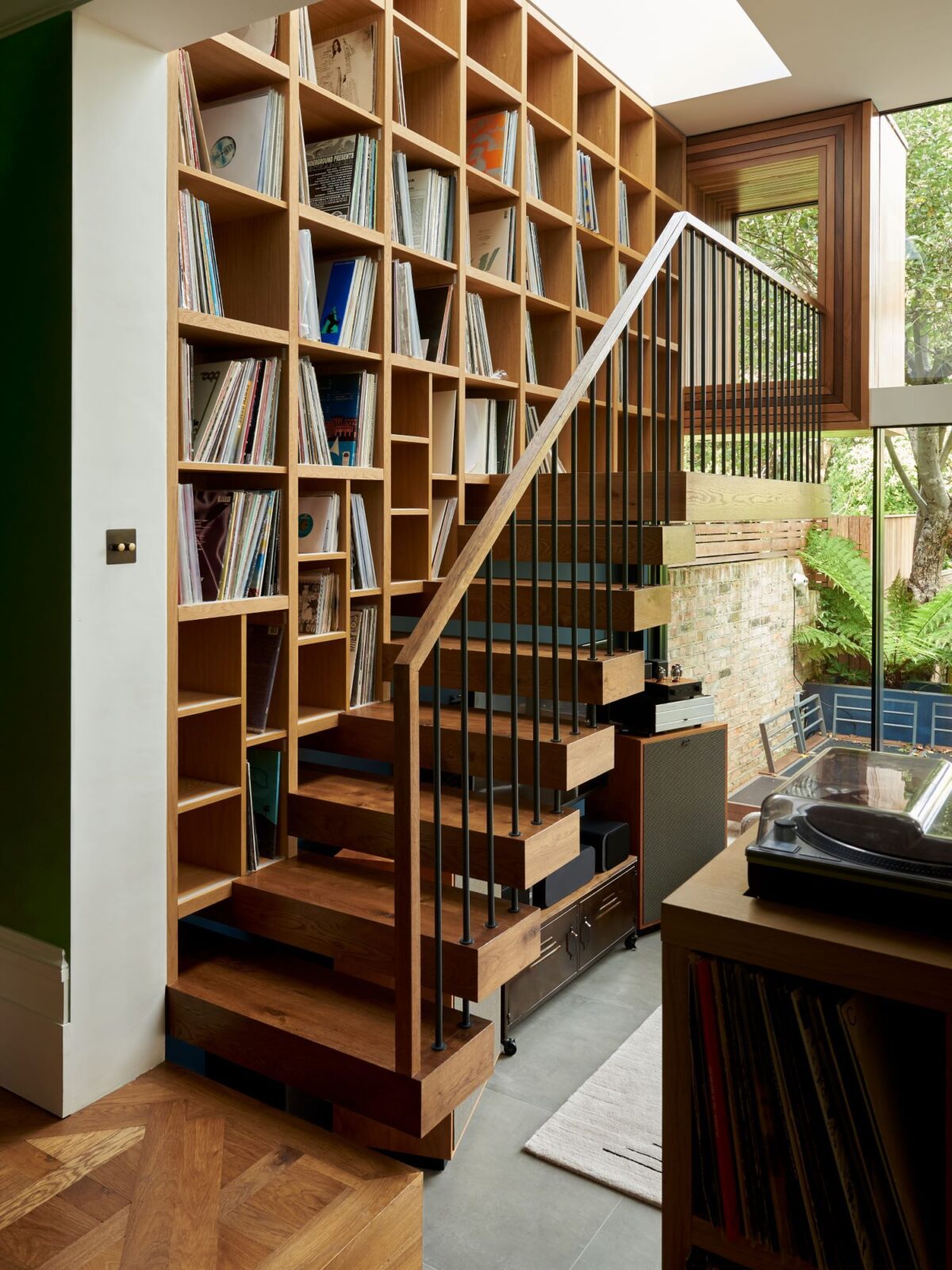 The Standon-clad staircase, its destination the bespoke 'listening pod' overlooking the back garden, is a means of accessing the clients' vinyl record collection. The stair treads are fabricated from engineered planks, and carefully mitred to form a box. Said box acts as a sheath, encasing the underlying steel structure of the staircase. Such exacting handywork is very much a part of our installation.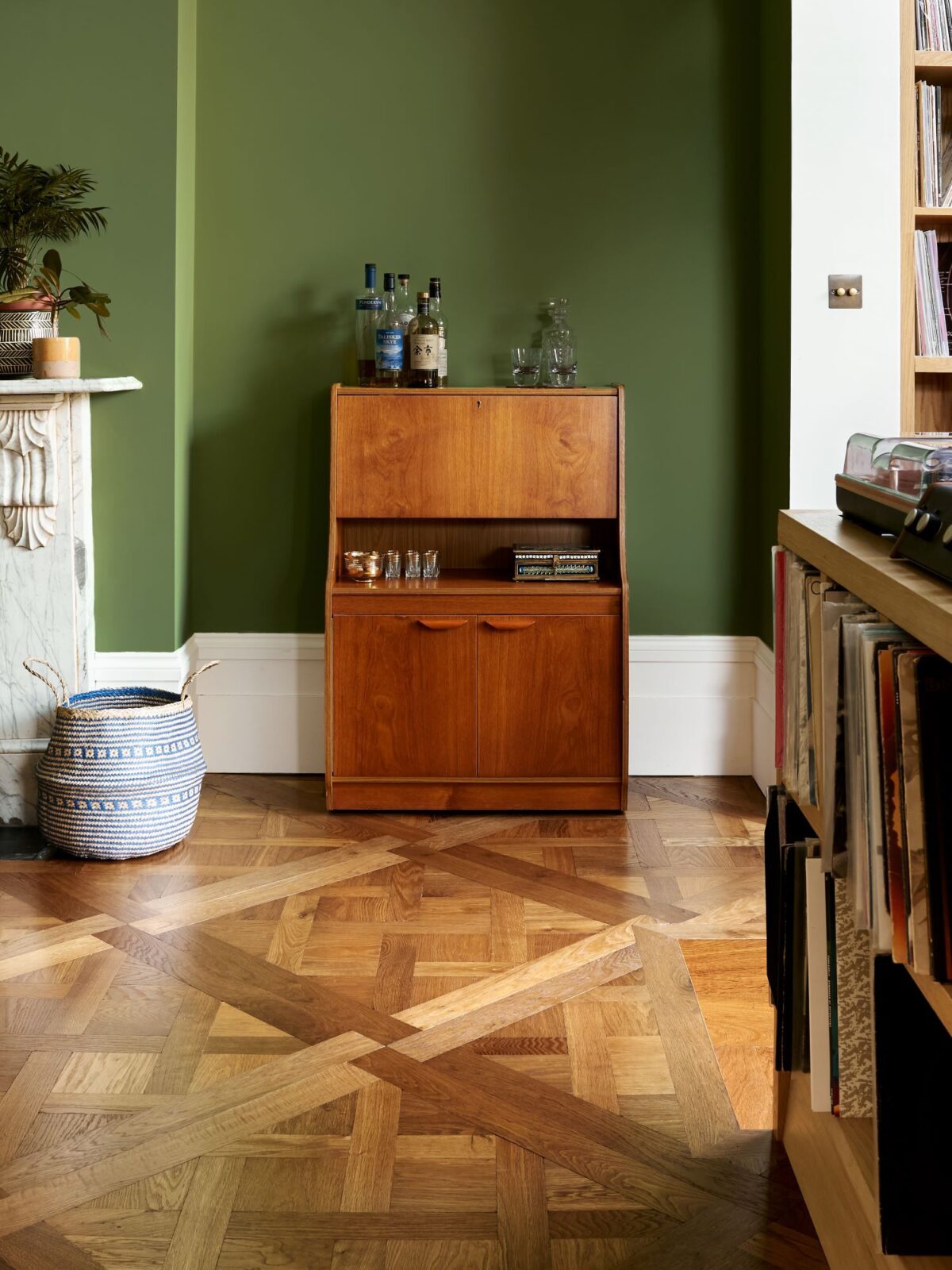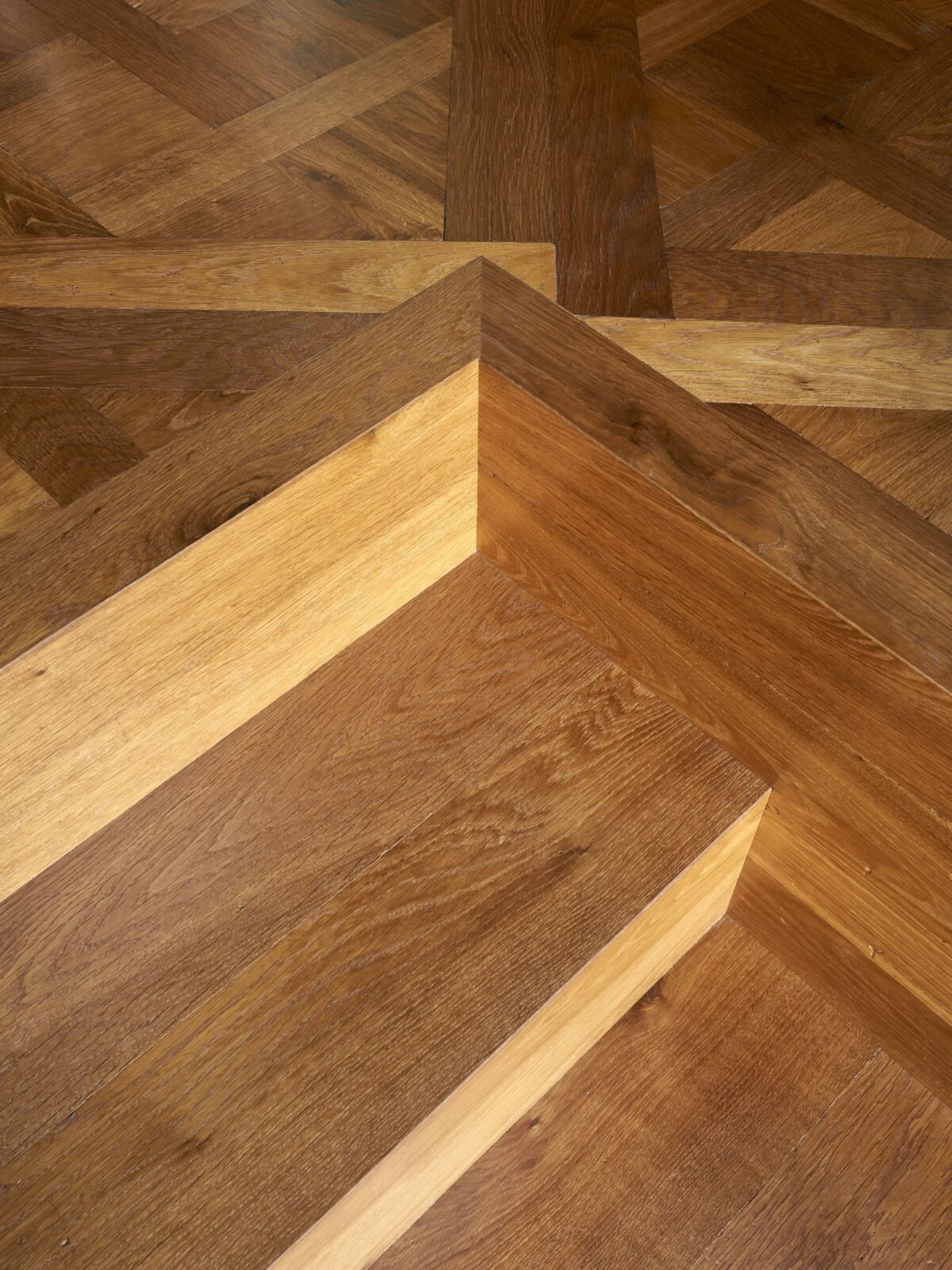 Versailles panels & plank flooring
The Versailles panels outline the footprint of the dining room. Where they begin, they demarcate the boundary of the dining zone, separating it from the herringbone in the cooking zone.
We also clad the steps down into the snug with engineered Standon planks, handled in a clean and minimal fashion. Bespoke touches such as these take a wood floor to another level. They are what separates us from our competitors.
Architect: Selencky Parsons
Photography: Byron Chambers