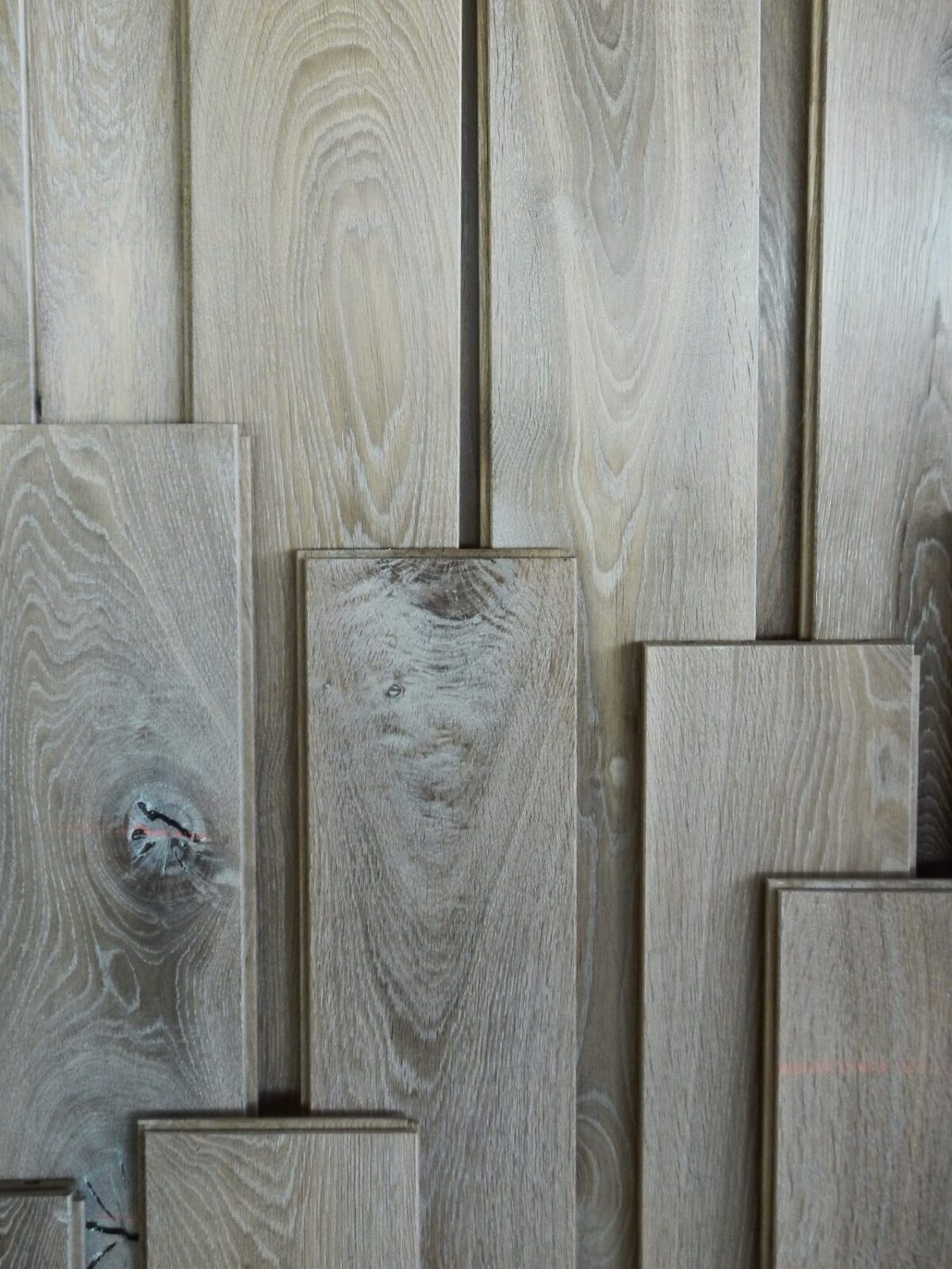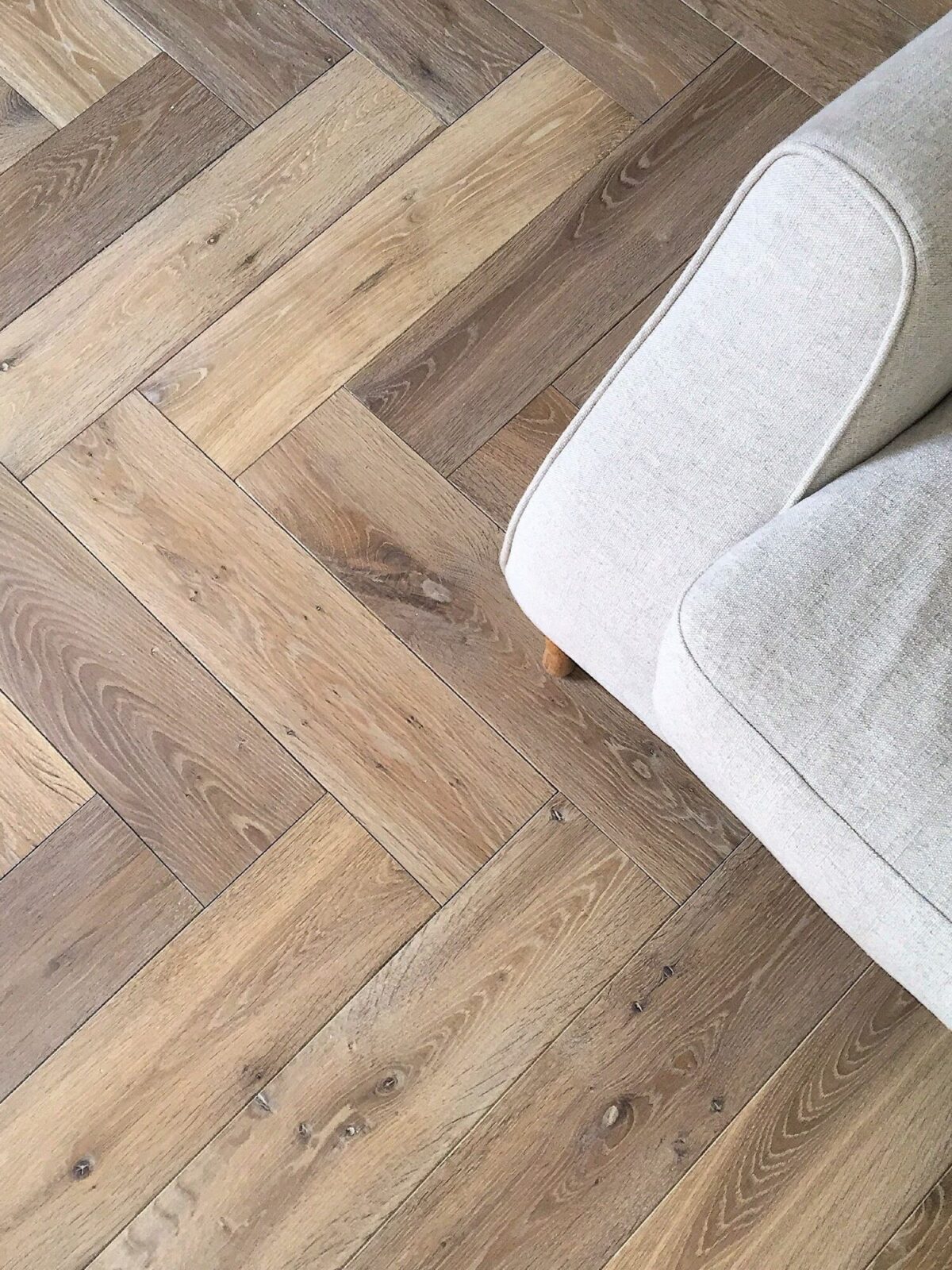 A timber floor can be the perfect addition to any room. From elegant dining rooms and contemporary living areas to chic workspaces, galleries, bars and restaurants, a natural timber floor can complement your décor and elevate your interior. Of course, getting the perfect finish means choosing the right type of flooring. To do this, you'll want to find out everything you can about timber flooring, including what grading means and why it is relevant.
How is timber graded?
When you start looking into timber flooring either online or in a showroom, you'll notice that often grades, such as natural or rustic, are mentioned. These grades refer to the number of natural marks in the timber itself. These could be knots, fissures, twists or any other type of marking that occurs naturally. Although these are technically referred to as imperfections, they can be a highly coveted feature and have no implications on the quality of the floor.
If you want your floor to have an aged or distressed finish, for example, you may want to choose timber with a natural, rustic or character grade. Alternatively, prime and select grades have minimal natural markings and offer a 'cleaner' finish.
However, it's worth noting that there are various international standards when it comes to grading timber flooring each species of wood can be graded slightly differently. Due to this, different manufacturers may use different terms or specifications to grade flooring options. When you're comparing similar products, bear in mind that the final product might differ slightly, even if the same grade is used to describe the timber. Of course, sourcing timber flooring from a reputable provider, such as Solid Floor, will ensure that all the timber you choose will be of the same grade.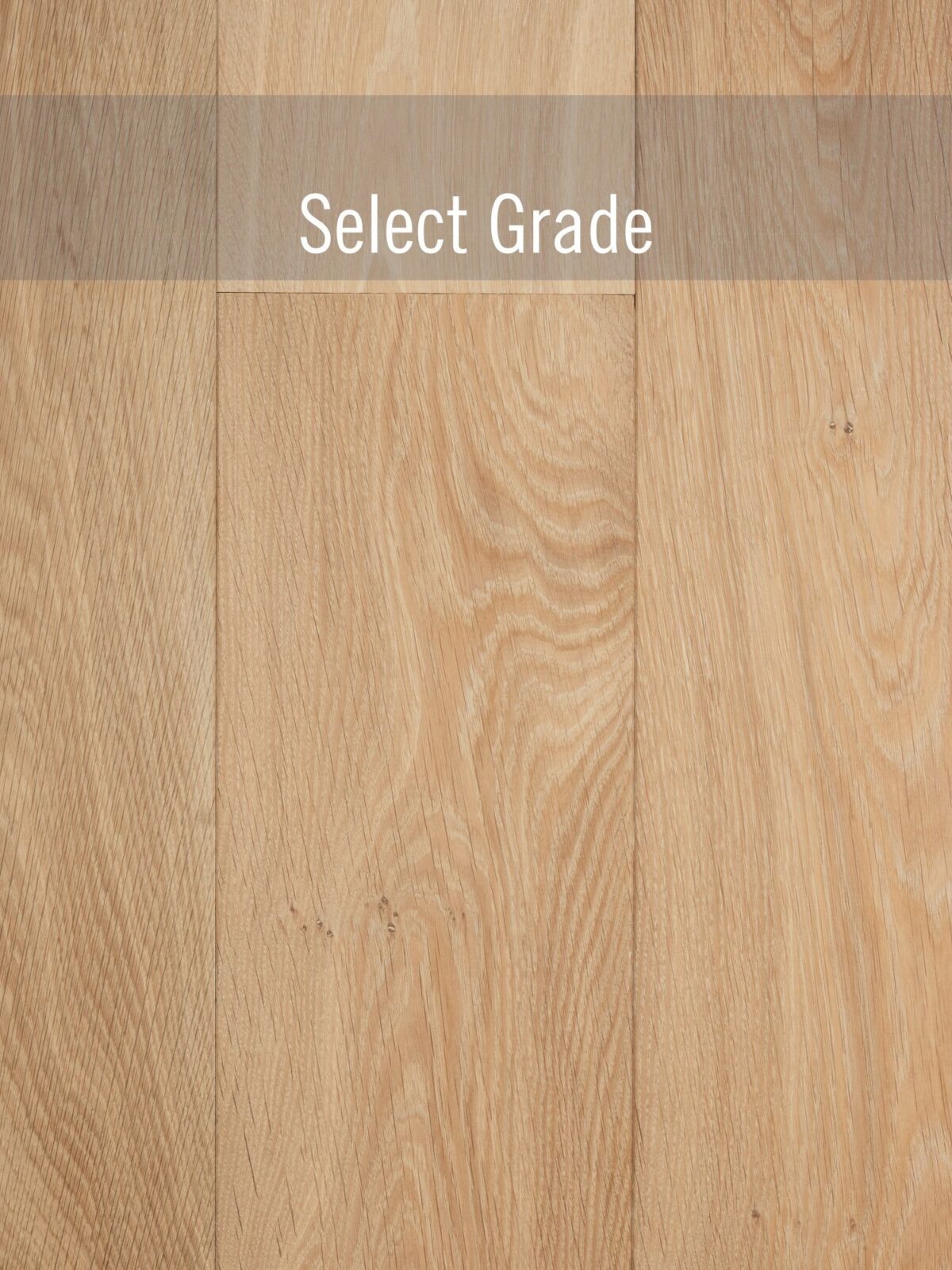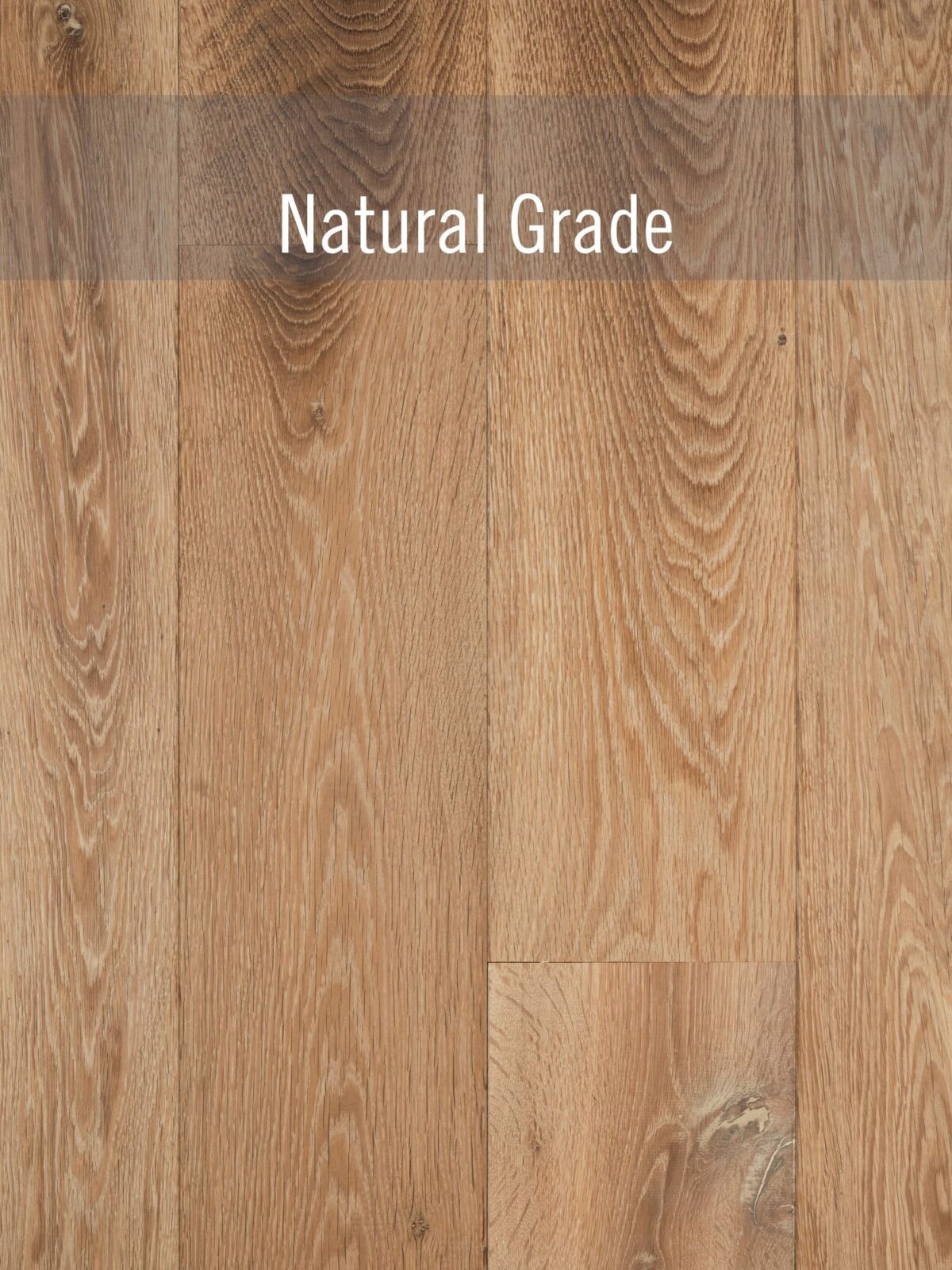 To get a deeper insight into which grades are commonly used in the industry and what each term mean, look at the most popular grades in oak timber flooring:
1. Prime grade or select grade
Prime grade (or our Select grade) wood flooring typically has very few knots. Strictly speaking, only pin knots are allowed, they will be very small and not have a significant impact on the aesthetic of the timber. Generally, in select grade knots of up to 15mm in diameter are acceptable. Sapwood is not usually present in prime or select grade timber. As knots occur naturally in oak timber it is near impossible to produce a board of a generous width and length with no knots of any significance. So more often a select grade is used where a 'clean' look is desired. It gives the same sophisticated finish as Prime grade but allows a little more of the wood's character to be shown.
2. Natural grade
Natural grade flooring shows more character than both prime or select grades, which means it's the ideal choice if you want a more authentic or traditional wooden floor. Knots of a diameter up to 40mm in size are acceptable in natural grade flooring, and you will notice resin infills where unsound, or open, knots appear. Similarly, sapwood can be present in streaks up to 10mm and you may also notice knots and cracks at the edges of the boards, which add to the authenticity of the product and highlight its natural features.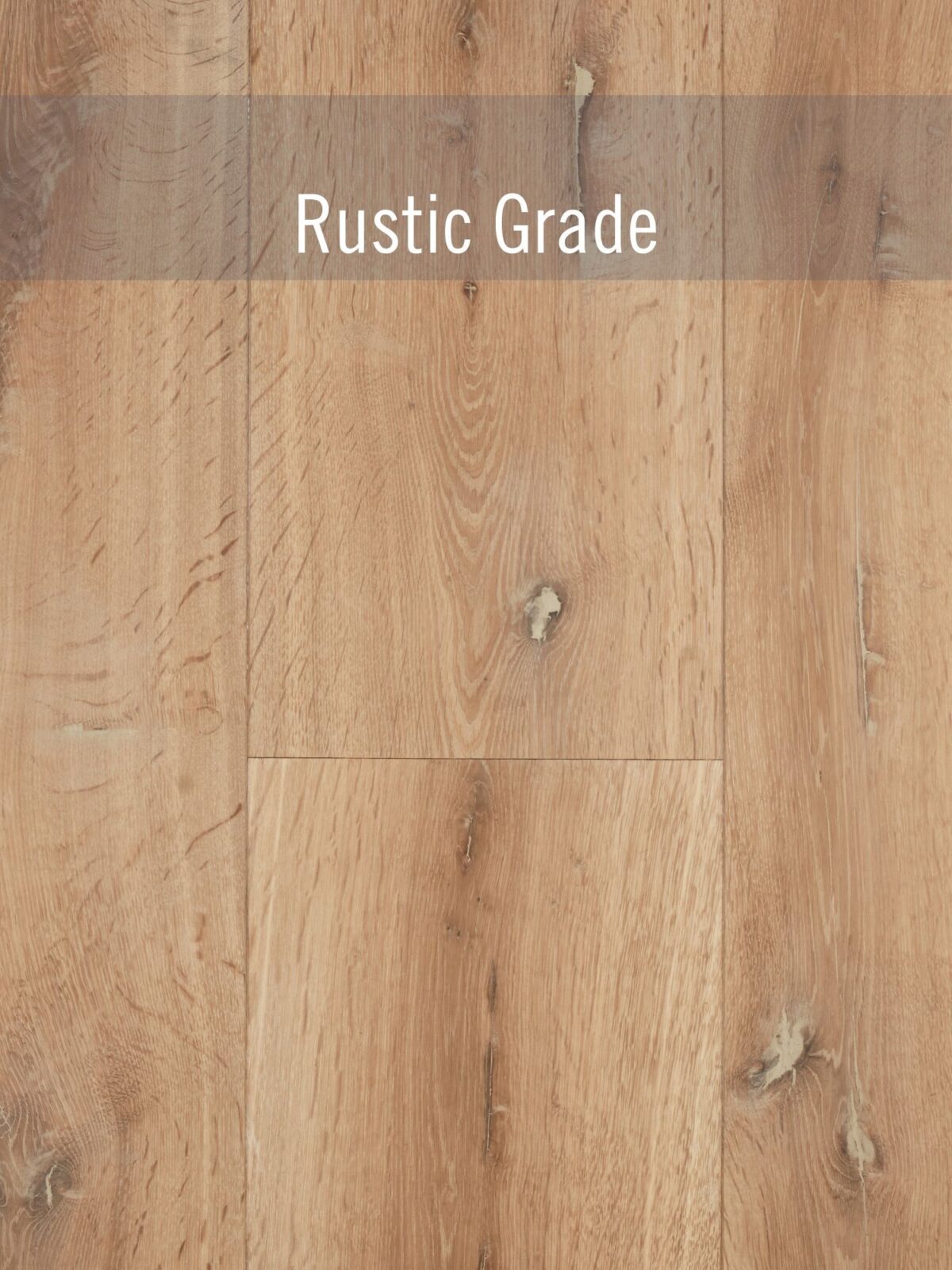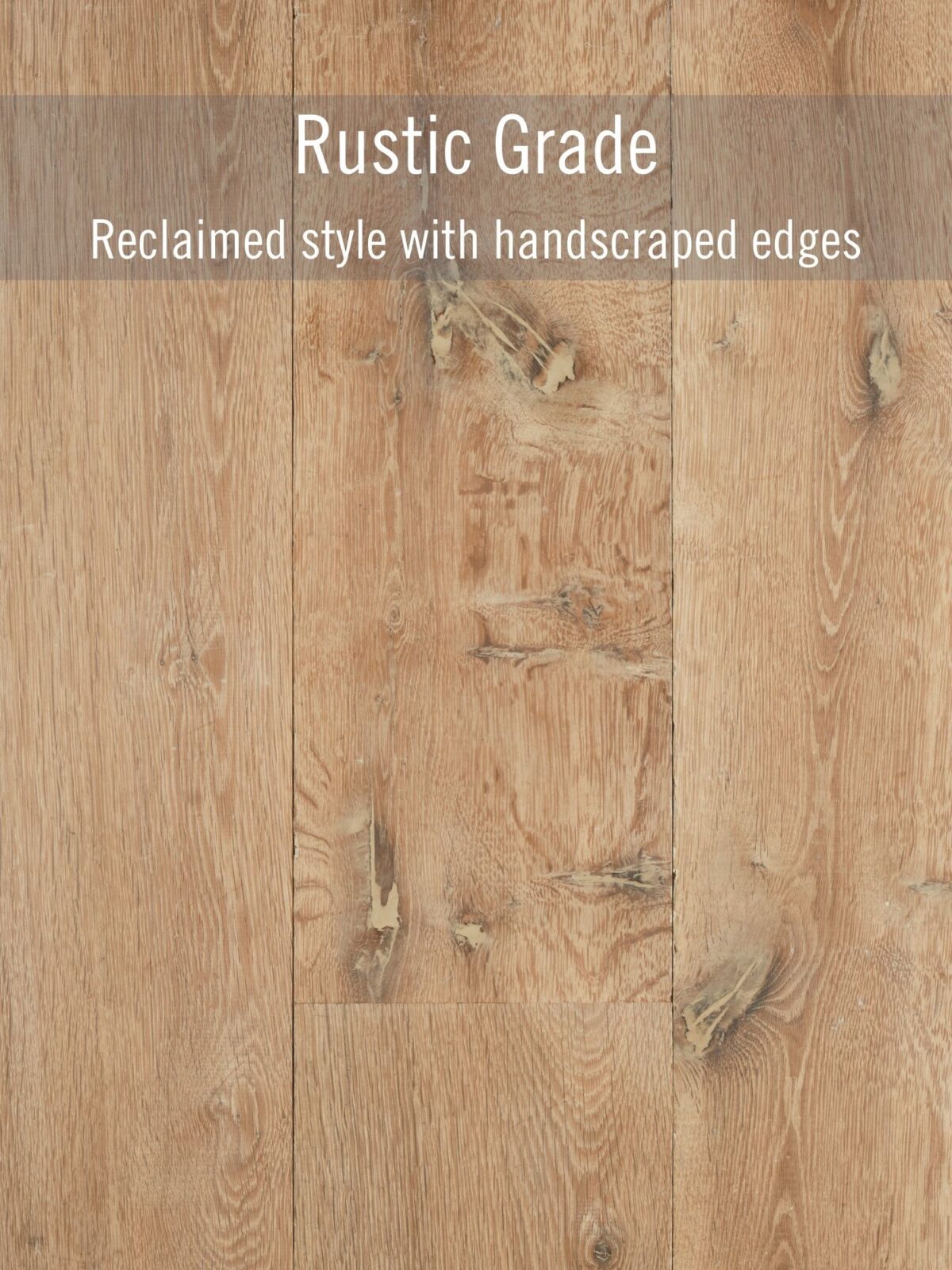 3. Rustic grade
If you want a wooden floor that's filled with charm and character, rustic grade flooring could be exactly what you're looking for. Here, knots of up to 60mm in diameter are permitted, although larger and unsound knots may be filled. In addition to this, sapwood in streaks of 20mm should be expected in rustic grade timber, along with small end splits. As the name suggests, rustic grade flooring is ideal if you want to achieve a distressed or reclaimed finish that showcases the timber's natural properties.
4. Rustic mix grade
Rustic mix grade is what Solid Floor offers by way of a rustic flooring option. As the name implies, rustic grade timber mixed with natural grade – a fifty/fifty split of each – creates this unique hybrid. With a pleasing combination of clearer planks intermixed with more rustic ones, the overall appearance of the floor showcases the infinite variety to be found in a traditional, less selected wood floor. This is the perfect choice if you like the knots and character of a rustic floor but don't want that to be its predominant characteristic.

What are timber floor knots?

As you can see, each timber floor grade specifies whether knots are permitted in the wood and, if so, what their maximum size should be. A knot forms when a branch connects to the trunk of a tree and when timber is cut, this becomes visible. Knots are typically round in shape and are usually darker than the timber that surrounds them. Unsound knots (or loose knots) are knots that fall out of the lumber during the manufacturing process. They are caused by a branch that was not fully integrated into the tree before it was cut down. These knots are then filled with resin. Generally, more knots must be filled in an engineered board compared to a solid board.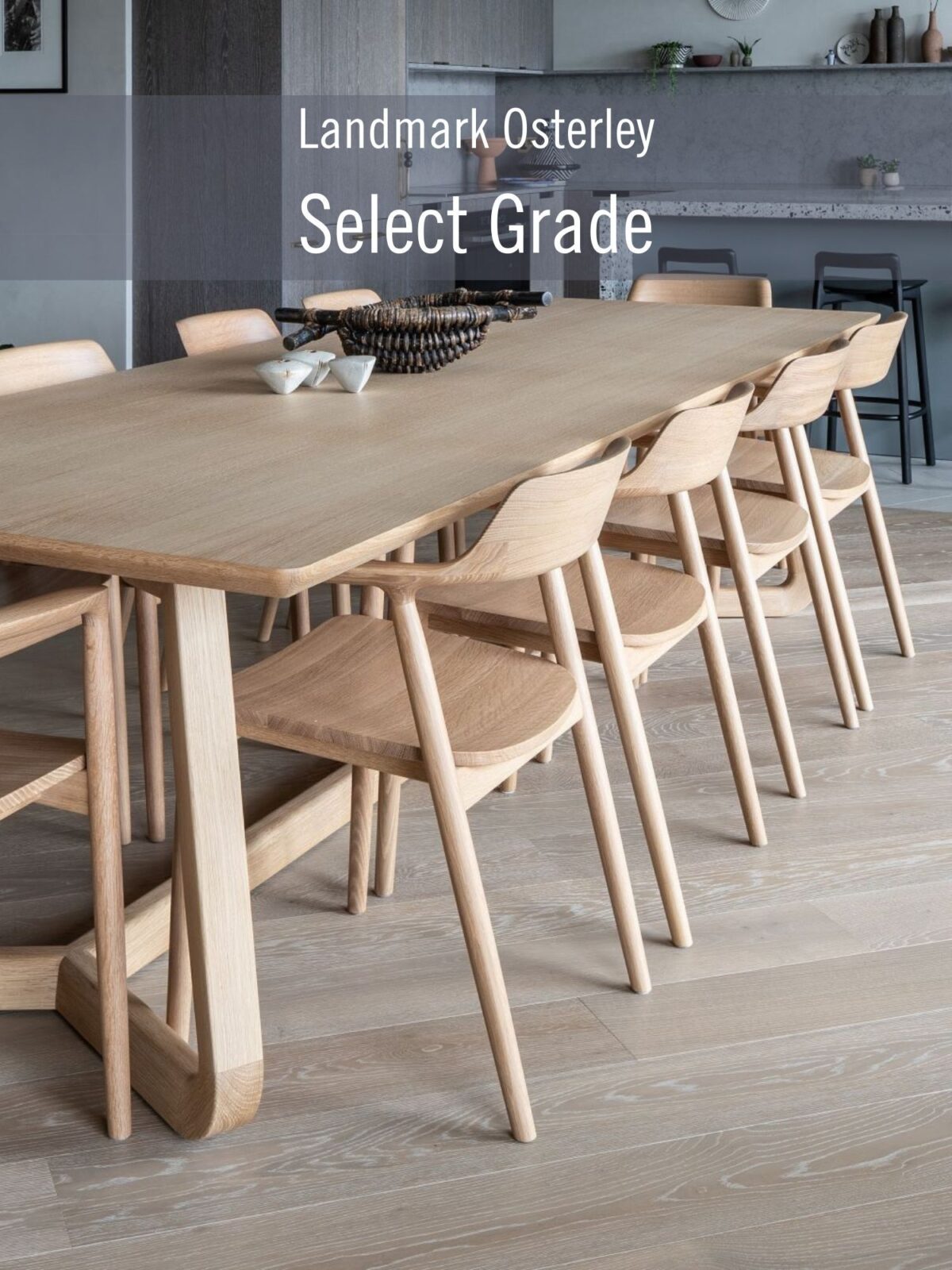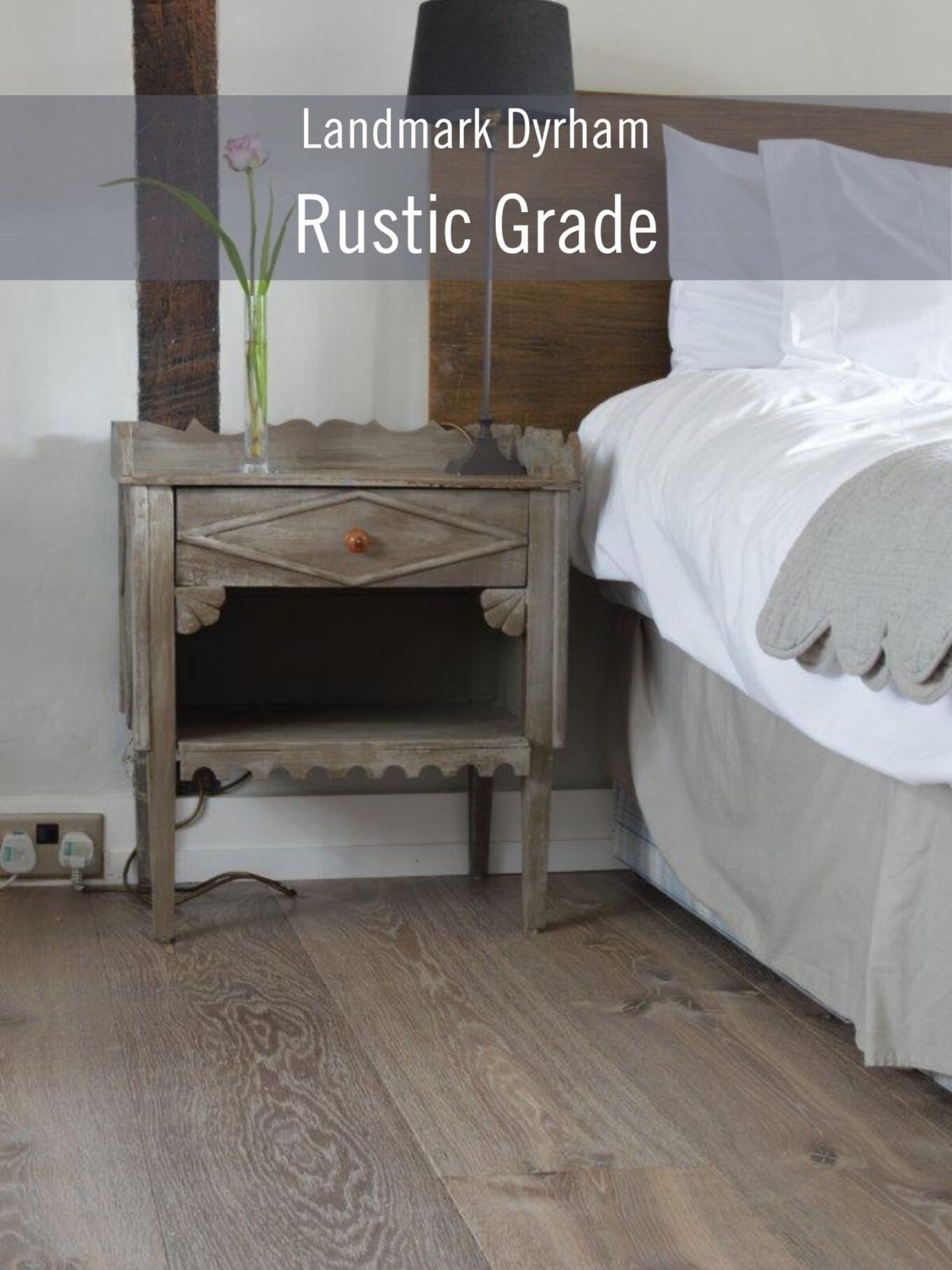 What is sapwood in timber floors?

When a tree grows, heartwood is present in the innermost part of the trunk. This is the strongest part of the tree and the colour of the heartwood is what is most used to describe the timber. Surrounding this is sapwood, which sits between the heartwood and the bark of the tree. This is essentially the living part of the tree; therefore, this wood is generally different in colour than the heartwood.
When sapwood is present in timber floors, it can increase the amount of colour variation that is present. Though even flooring that is produced solely from heartwood will have variations in tone. The presence of sapwood means that lighter elements of wood will be integrated into the flooring too.
Should you avoid imperfections in timber?
Grading timber allows you to choose which timber to use based on how many imperfections will be visible. If you want your flooring to only show minimal characteristics, then prime grade wood flooring or select grade timber is likely to be your top choice. Alternatively, if you want to enjoy the natural appearance of the timber, then rustic or natural grade flooring will deliver the finish you are aiming for.
Learn more with Solid Floor
At Solid Floor, we understand just how important it is to create the perfect flooring in any environment. Whether you're renovating your home or refurbishing your business premises, we have a range of timber to suit your needs and our flooring is available in a variety of different grades.
Take a look at our collection page to see the colours, grades and styles available, order a sample of your preferred timber or get in touch with our team to arrange a visit to our showroom. If you are an architect and would like to arrange a breakfast seminar or lunchtime CPD, in person or via video link, please contact jeffrey@solidfloor.co.uk. Recent topics include 'How to specify timber flooring' and 'Timber flooring installation'. We would love to hear from you.